Master
Media Component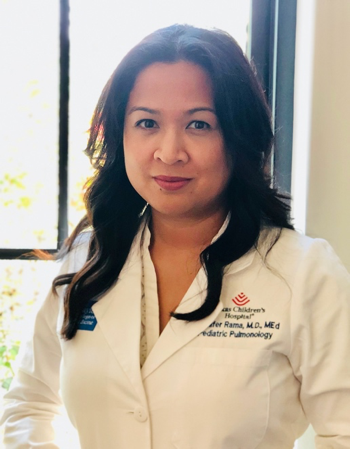 Content
We are pleased that you are interested in learning more about our Pediatric Pulmonology Fellowship Program and encourage you to apply if you are a potential candidate.
One of the main draws of this program is the opportunity to care for a breadth of patients ranging from simple to end-stage lung disorders. Tremendous learning opportunities exist due to the diversity of the patient population. Texas Children's Hospital is not only a premier institution with world-class resources and physicians but it is also geographically located in Southeast Texas. Therefore, we receive referrals throughout Texas, Southwest Louisiana, and worldwide. Our broad referral base, faculty expertise, and resources leads to an ideal learning environment in which fellows gain extensive and outstanding clinical experiences.
After three years under faculty mentorship in Baylor's academic environment, our fellows also develop a strong foundation in the science of scholarship and inquiry, and acquire the skills necessary to become researchers, educators, and leaders in the field of pediatric pulmonology. Fellows are provided the highest level of education and resources that set the stage for collaboration and success during fellowship and in their future careers.
Our fellows personify the core values of the program which include learning, teamwork, community, compassion, integrity, and excellence. These shared values lead to effective working relationships, high performance, and an environment of open dialogue and camaraderie. We are committed to providing an unparalleled fellowship experience in a structured and nurturing environment. Visitors immediately detect that our fellows are happy and close-knit. The high retention rate of our graduates, the accomplishments of our graduates all over the world, and the strong network among all our present and past fellows speak to the tremendous energy and culture of our program. We welcome your inquiries and look forward to hearing from you.
Jennifer A. Rama, M.D., M.Ed.
Associate Professor of Pediatrics
Program Director