Master
Media Component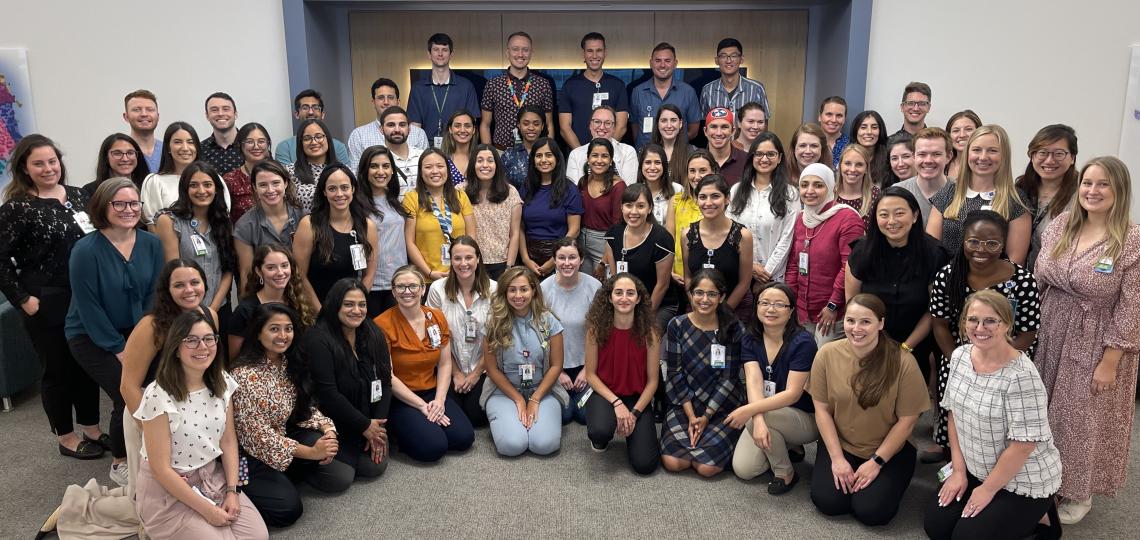 Heading
About the Program
Content
Fellows' College provides a community of learning and collaboration among pediatric subspecialty fellows, faculty, and coordinators who have a common goal of delivering high-quality education that will enable fellows to achieve accelerated personal and professional growth.
Through Fellows' College events, fellows unite across programs and become part of a larger community, which fosters strong working relationships, mutual respect, and an optimal learning environment.
Content
Fellows' College offerings are held approximately twice per month from noon to 1 p.m. Lunch is provided. The format varies by content and includes didactic lecture, interactive workshops, or project-related presentations. Experienced faculty serve as lecturers, coaches, and facilitators.
Heading
Curricular Overview by Modules
Content
Fellows' College Fall 2022-2023 Calendar
Fellows As Educators
Understanding Different Academic Pathways
Pitfalls of Manuscript Writing
Basics of Productivity and Promotion
Medical Employment Contracts
Enhancing Your Interview Skills
Getting to Yes: Negotiation Skills
Quality Improvement and Patient Safety
Patient Stories, Patient Safety
Fundamentals of QI
SMART AIM statement
Key Driver/Fishbone Diagrams
Measures/data Display
Research vs QI Publications
Draft Project Presentations
Project Presentations with Results
Research and Scholarship
Preparing an Award-Winning Abstract
Poster Preparation and Presentation
Annual Research Symposium
Professionalism and Communication
Patient-Centered Communication
Understanding and Managing Conflict Between Physicians
Professionalism: Case-Based Discussion
Communication: Primary Teams and Consultants
Technology Resources at Your Fingertips
Research
Question Development
Literature Appraisal
IRB Navigation
Study Design
Statistics
Data Collection and Quality
Leadership
Leadership Styles
Conflict Resolution
How to Run an Effective Meeting