Master
Content
Chagas disease is an infection with the parasite Trypanosoma cruzi. Animals and people normally get Chagas disease by contact with insect vectors found throughout the American continents (mainly, in rural areas of Latin America). It is estimated that as many as 8 million people in Mexico, Central America, and South America have Chagas disease, most of whom do not know they are infected. Chagas disease can cause very serious heart problems. If untreated, infection is lifelong and can be life threatening. Treatment is most effective in the early stages of disease. If you think you have Chagas disease, you should speak with your doctor about getting tested. We think that people in Texas, especially in Houston, might have exposures to the insect that causes Chagas disease. We are asking the Houston public to help us collect and test any "kissing bugs", "chinches" or triatomine vectors from our fair city.
Heading
How Do People Get Chagas Disease?
Content
People become infected by:
Contact with infected insect vectors (more information below)
Congenital transmission (a pregnant woman can give it to her baby)
Blood transfusion
Organ transplantation
Consumption of uncooked drinks or food contaminated with feces from infected bugs
Accidental laboratory exposure
Chagas disease is not transmitted from person-to-person like a cold or the flu or through casual contact with infected people or animals.
Media Component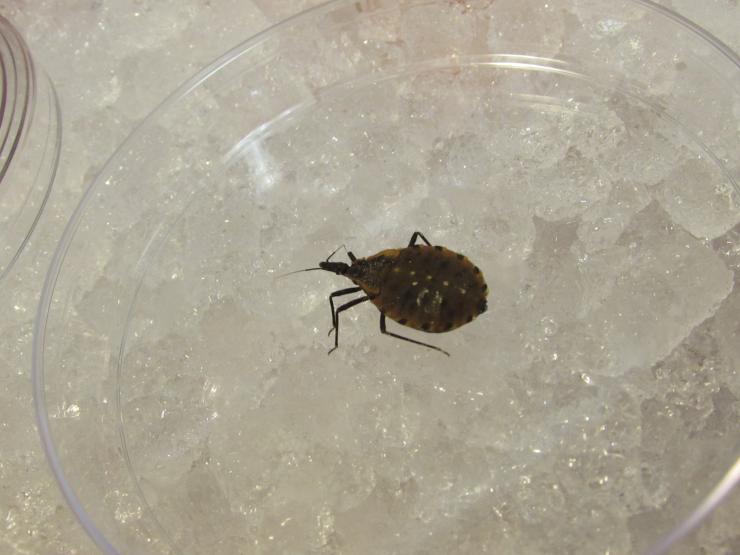 Content
The insect vectors are called triatomine bugs or "kissing bugs" or "chinches". If infected, these blood-sucking bugs pass T. cruzi parasites in their feces. During the night, when people are sleeping, the bugs come out of hiding. Because they tend to feed on people's faces, triatomine bugs are also known as "kissing bugs." But, these bugs can bite you on any part of your body. At the same time they are taking a blood meal, they defecate on your skin. People get infected when the T. cruzi-rich feces enters your body through breaks in the skin or mucous membranes. The unsuspecting, sleeping person may accidentally scratch or rub the feces into the bite wound, eyes, or mouth.
Media Component
Credit
Rodion Gorchakov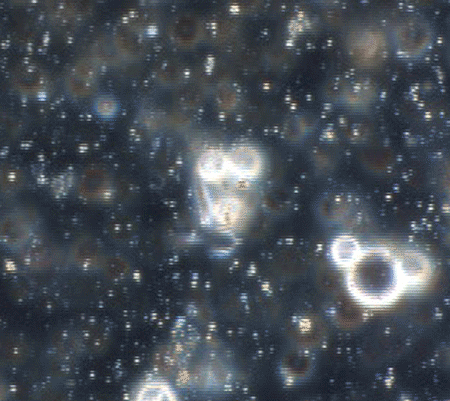 Heading
Trypanosoma cruzi
Content
Trypanosoma cruzi parasite at trypomastigote stage seen in the gut contents of a kissing bug, Triatoma sanguisuga, using dark field microscopy. The kissing bug in this case was captured in Conroe, Texas.