Master
Content
We are excited by your interest in our nephrology fellowship program!
Our training program is open to applicants who have completed a pediatric residency at an ACGME accredited program. We offer a rich educational experience in a friendly collaborative learning environment.
During clinical training, fellows rotate through our inpatient care teams: the Renal Inpatient Service, the Renal Consult Service, and the Critical Care Nephrology Service. In addition to standard renal replacement therapies, Texas Children's is one of the few pediatric centers to offer MARStm therapy for patients with intoxications or complications of liver failure. The solid organ transplant program at Texas Children's Hospital is one of the busiest in the nation, offering kidney, liver, heart, lung, and combined organ transplantation, which gives our fellows ample opportunity to participate in all aspects of transplant care.
In the ambulatory setting, trainee education is largely based at the Texas Children's Renal Clinic, with additional educational opportunities in dedicated multidisciplinary clinics such as Lupus Clinic, Renal Genetics Clinic, Stone Clinic, Preventive Cardiology Clinic, Hypertension Clinic, and the Fetal Center. Education in the care of patients with ESRD occurs in our hospital-based chronic dialysis unit; in-center hemodialysis, as well as home-based peritoneal and hemodialysis therapies, are offered. Trainees are expected to participate in all aspects of ESRD care including patient care conferences, plan of care meetings, and monthly dialysis quality meetings.  Although not required, trainees have the opportunity for advanced education in Apheresis, which is provided at Texas Children's by the Renal Service, including plasma exchange, red cell exchange, leukocyte reduction, photopheresis, as well as peripheral stem cell and leukocyte collections.
Structured didactics include the Fellows' College, a weekly faculty-led core curriculum, case-based presentations, clinical care conferences, and a wide range of multidisciplinary conferences: renal rheumatology conference, pathology conference, uroradiology conference, fetal conference, among others. Faculty, both internal and external to the division, as well as trainees are expected to be engaged and active participants in all aspects of the educational process. All first-year fellows participate in an intensive two week "Boot Camp" in preparation for clinical care, which includes didactics, hands-on technical orientation to dialytic care, team building with nursing and allied health care providers, and simulation activities.
Scholarly activity by trainees is an essential and integral part of the fellowship program. Research opportunities available within the division are focused on renal genetic disorders, chronic kidney disease, glomerular disease, end-stage renal disease, acute kidney injury, and renal replacement therapies. The division is actively involved in national and international research collaboratives including CKID, CureGN, CARRA, SCOPE and the Pediatric Nephrology Research Consortium. Fellows are encouraged to participate in these ongoing research initiatives. During the second year of training, all our fellows complete a quality improvement project under the guidance and mentorship of the division's director of quality and patient safety.  For trainees with specific basic science research interests, mentors and training opportunities are available throughout the Texas Medical Center. Advanced degree opportunities in education, clinical research, public health, and epidemiology at affiliated institutions of higher learning in the medical center are also available.
Terms

Michael Braun, M.D.
Item Definition
Chief and Division Head of Pediatric Nephrology
Director, Pediatric Nephrology Fellowship Program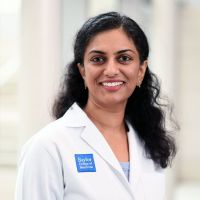 Catherine Joseph, M.D.
Item Definition
Assistant Professor of Pediatric Nephrology
Associate Director, Pediatric Nephrology Fellowship Program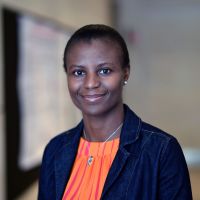 Peace Imani, M.D.
Item Definition
Assistant Professor of Pediatric Nephrology
Associate Director, Pediatric Nephrology Fellowship Program