Master
Media Component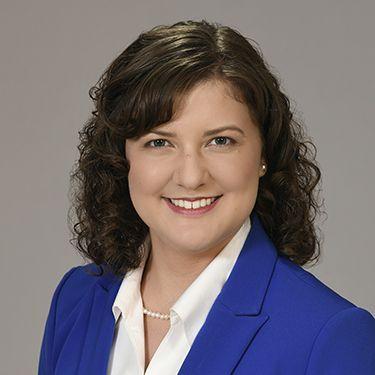 Content
What is your favorite memory from residency? 
I loved our spring social where we had fun getting together and playing little games and just chatting outside of work. It was a great to be able to chat with my coworkers and see some of their pets! I got to find out fun facts about my fellow residents and just relax with them.
Why did you choose pathology?
I have been interested in pathology for a while. Originally I was going to pursue Forensic Science, and I was convinced to shadow a Pathologist before I chose my undergraduate degree. I followed a county hospital pathologist around and got to see all the parts of the lab and I was HOOKED. It had all the mixed parts from the crime scene investigation shows I was interested from Micro to chemistry lab tests to slides and grossing and I could help people get healthier. 
What drew you to the BCM Department of Pathology & Immunology?
The residents drew me in. I was looking for a program where the residents hung out with each other after work, did activities together. On my interview day I saw that the residents truly did enjoy working together and I wanted to be part of that environment!
I also loved the variety of sites and fellowship opportunities Baylor had, which was the cherry on top!
What's your favorite thing and/or spot in Houston?
I love the Arboretum. I just find wandering around it so relaxing. I love the care they put into the gardens and even in the middle of summer I find walking around it refreshing and calming.
What is one new thing you started in residency that you hadn't done before? 
I started going out to restaurants and local hangouts. I went to high school in Houston, but back then I would never go out to eat. Now I enjoy hanging out at places with fellow residents and trying new restaurants that they recommend!
What type of cell would you be and why? 
I would like to be a monocyte. They are little shape shifters that are everywhere, but keep on changing their name based on where they are. They also love eating everything!
What is your favorite tumor histology and why?
Its a Hemepath basic, but I love Hodkins lymphoma. It has so many different variant that you never know what you will find and I love searching for those little owl eyes staring back at me or trying to find popcorn cells!