Master
Heading
Message from the Vice Chair
Media Component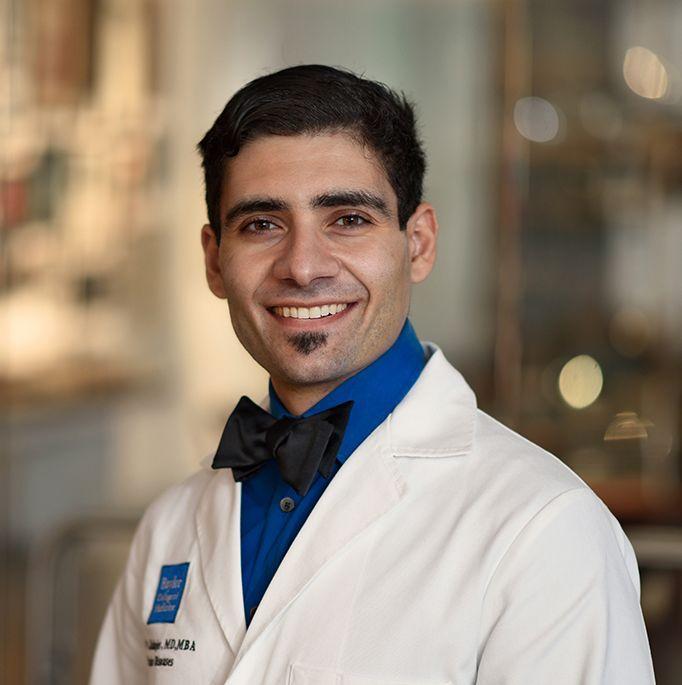 Content
Vice Chair for Quality Improvement and Innovations, Mayar Al Mohajer, M.D.
The role of the Quality Improvement and Innovations Vice Chair Group is to instill a learning healthcare culture within Baylor College of Medicine by fostering healthcare improvements and encouraging implementation of innovations in healthcare services across the Department of Medicine. We will accomplish this goal through a range of groups and activities that target education, clinical and research.
The QII VCG education goal is to:
- Establish a Quality Academy comprising Department of Medicine faculty
- Develop pragmatic QI methods training curriculum
- Conduct recurring QI methods training sessions
- Support and mentor the Chief Residents in Quality and Safety in their leadership of QI projects
The QII VCG clinical goal is to:
- Work with the Baylor faculty group practice QI committee to identify Department of Medicine quality measures related to the Baylor Accountable Care Organization
- Disseminate performance on annual quality measures to all Department of Medicine sections and promote activities to achieve important quality improvement benchmarks
- Mentor Quality Academy members on their individual QI projects across the Department of Medicine's clinical pavilions
The QII VCG research goal is to:
- Report and submit results from Quality Academy projects at professional society meetings and scholarly publications
- Develop QI portfolios for promotion among department faculty
- Sponsor an annual Summer Institute program at Baylor College of Medicine for the national Veterans Affairs Quality Scholars Program
The Quality Academy works with its members through regular meetings, courses, and individualized and closely mentored projects, all toward a final "graduation" from the program.
Healthcare Innovations Grant
The Department of Medicine's Vice Chair Group for Quality Improvement and Innovations is taking requests for applications for the FY21 Healthcare Innovations Grant.  
Building upon the success of last year's awardees, the Healthcare Innovations Grant seeks to further quality improvement and innovation work among DoM's faculty and fellows.
Two projects, each with a budget of $20,000, will be awarded to support DoM's faculty affiliated with any of Baylor College of Medicine's clinical pavilions. Projects must be innovative and aligned with identified clinical priorities.
See the request for proposals information and the grant application for more details.