Master
Heading
Department of Medicine Chair
Media Component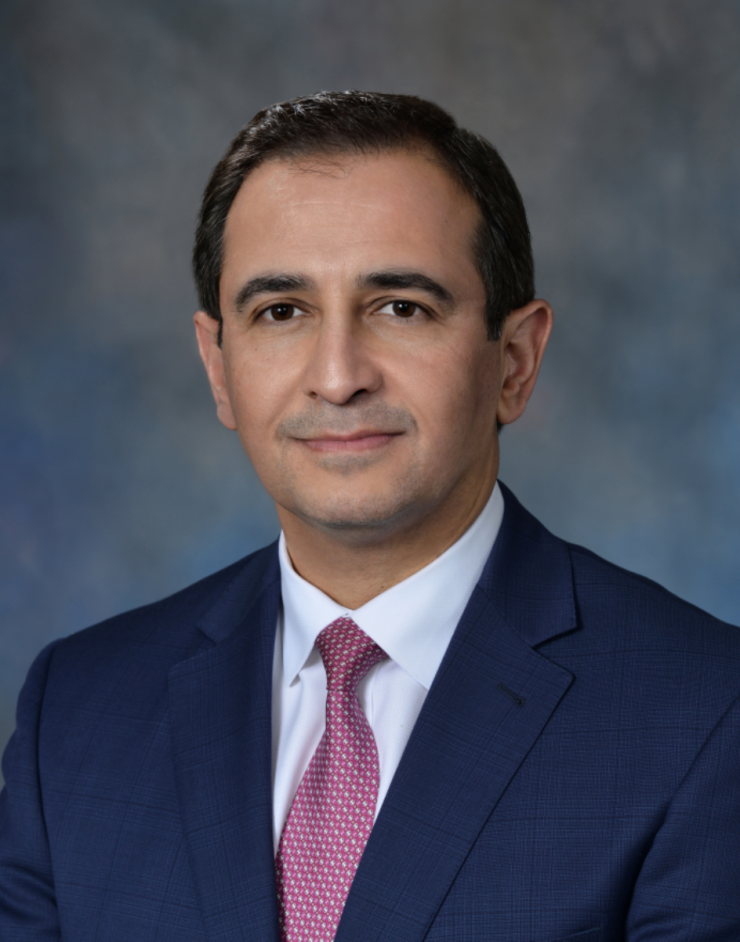 Content
Dr. Hashem El-Serag served nine years as chief of the Section of Gastroenterology and Hepatology at Baylor College of Medicine before beginning his service as chair in January 2017. Under his leadership, the section saw considerable growth and success in its missions with the recruitment of more than 30 faculty members and the establishment of multidisciplinary clinical and research programs in inflammatory bowel disease, advanced endoscopy and chronic liver disease, as well as NIH-funded research fellowship training. He continues to hold his position as the director of the Texas Medical Center Digestive Disease Center as well as his clinical practice.
Dr. El-Serag has published more than 400 articles in peer-reviewed scientific journals and has contributed to numerous books and reviews related to digestive disorders and hepatology. Dr. El-Serag has held more than 50 peer-reviewed research grants and is funded by multiple NIH and Cancer Prevention and Research Institute of Texas grants. He has held visiting professorships. He served as the editor in chief for Clinical Gastroenterology & Hepatology (2012-2017) and is currently editor-in-chief (through 2019) for the American Gastroenterological Association Journal.
Awards and recognitions for Dr. El-Serag include "World's Most Influential Scientific Minds 2014, 2015, 2017" in the area of Clinical Medicine by Thompson Reuter; Baylor College of Medicine's 2016 Michael E. DeBakey Excellence in Research Award; the Blue Faery Award for Excellence in Liver Cancer Research; and multi-year inclusion in Texas Super Doctors. He is an elected member of the American Society of Clinical Investigators and the American Association of Physicians. Dr. El-Serag is president of the American Gastroenterological Association.
Dr. El-Serag's publications
Heading
Vice Chair Groups