Master
Media Component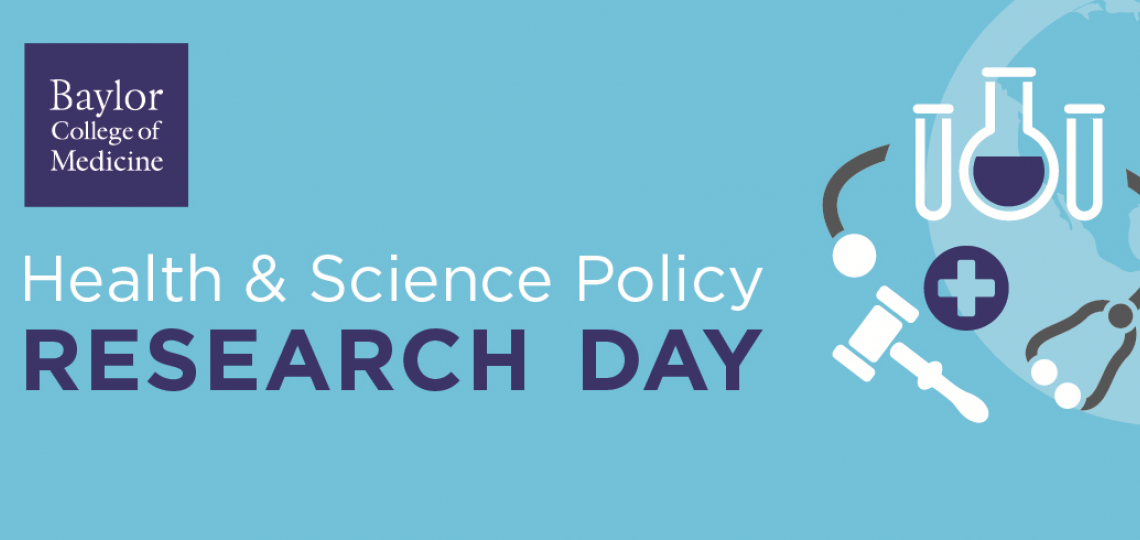 Content
This free, virtual full-day event on May 27, 2020 will convene experts from multiple disciplines (health policy, general surgery, orthotics and prosthetics, global health, genetics, epidemiology, psychiatry, urology, pediatrics) to highlight current research and discuss some of society's biggest questions about ethics, power, control, humanity, responsibility, privacy and prevention.
Agenda
View the Event Agenda/Flyer to learn more about which topics will be covered. Share the event with friends with this easy to send PDF flyer.
Additional Virtual Poster Session Details
Eligibility: BCM faculty, staff and/or students conducting health/science policy research
Evaluation Criteria: Baylor College of Medicine faculty selection committee will evaluate submissions based on their alignment to the theme and goals of our program.
Format: the virtual poster can be submitted in a pdf format
Content: There are no hard-and-fast rules for the sections.
Abstract Submission Deadline: May 8, 2020; participants will receive notification via e-mail on a rolling basis. 
Heading
Registration Information
Content
To register for the meeting, please complete the Registration Form below. Prior to the meeting, registrants will receive an email invitation containing the zoom link and password to join the meeting. You will need Zoom on your computer or mobile device in order to view the speakers.