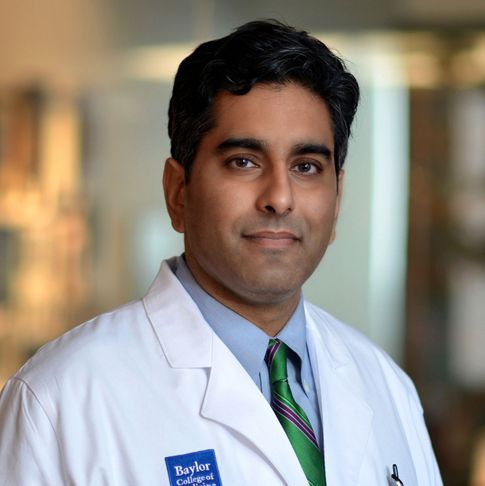 Phone
Addresses
Abdominal Transplant & Liver Disease (Clinic)

Baylor Clinic

Suite 1450

6620 Main Street

Houston, Texas 77030

United States

(832) 355-1400
Websites
Abdominal Transplant and Liver Disease Clinic
Is this you?Log in to edit your profile.
Positions
Assistant Professor of Surgery

Division of Abdominal Transplantation
Baylor College of Medicine
Education
MD from University of Pittsburgh School of Medicine

Pittsburgh

Residency at Columbia University

New York
General Surgery

Fellowship at UCLA

Los Angeles
Transplant
Certifications
Board Certified

American Board of Surgery
Honors & Awards
2013 ASTS Young Investigators Award

American Society of Transplant Surgeons

Early-Career Award for Excellence in Patient Care

Baylor College of Medicine
Professional Interests
Professional Statement
Dr. Rana was born and raised in Arizona. An Alpha Omega Alpha (AΩA) graduate from the University of Pittsburgh School of Medicine, Dr. Rana completed residency training in general surgery at Columbia University in New York City, and fellowship training in transplantation at the University of California, Los Angeles. Dr. Rana joined the Division of Abdominal Transplantation in the Department of Surgery at BCM in May.
Dr. Rana is an accomplished outcomes researcher with over 20 published articles in esteemed journals. He has an expertise in liver and kidney transplantation as well as surgeries for malignant and non-malignant conditions that affect the liver, gallbladder, and bile ducts.
Memberships
American Society of Transplant Surgeons

American Medical Association

American Society of Transplantation

Association for Academic Surgery

American College of Surgeons

Fellow