Master
Heading
Primary Investigator - Michael Dzakovich, Ph.D.
Media Component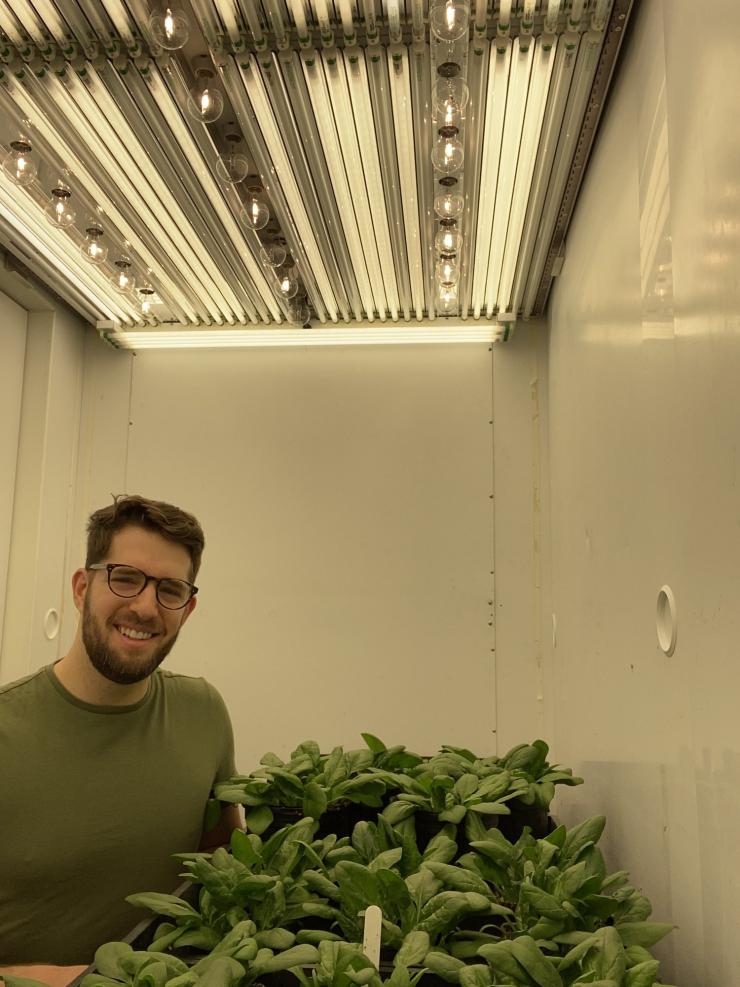 Content
Michael grew up in suburban Chicago where his interest in plant biology was sparked by neighbors who were avid gardeners and frequent trips to the Chicago Botanic Garden. After exploring a variety of paths, Michael found his way back to horticulture and completed his BS and MS at Purdue University. Working with Dr. Cary Mitchell (Purdue University), his research focused on using light to influence the quality of high-value greenhouse crops (mainly tomato). He then moved along to The Ohio State University for his Ph.D. where he worked with Dr. David Francis, (Potato Lab) and Dr. Jessica Cooperstone (Cooperstone Lab). His dissertation research included the use of quantitative genetics, targeted and untargeted metabolomics, RNA-seq, and preclinical animal models to determine the effects of tomato consumption and how genetic variation influences their potential healthfulness. Michael then conducted his postdoctoral work at NC State University's Plants for Human Health Institute under the direction of Dr. Mario Ferruzzi where he studied carotenoid deliverability in sorghum porridge (a major calorie source in sub-Saharan Africa).
Michael is currently a research plant physiologist with the USDA-ARS with a courtesy appointment as an assistant professor of pediatric nutrition at Baylor College of Medicine. He is continuing to use multidisciplinary approaches to determine how genetic and environmental manipulation can be used to enhance the nutritional quality of plant based foods and determine how the chemical components of foods influence our health.
View Bio
Heading
Brian Chlouber - Research Technician II
Media Component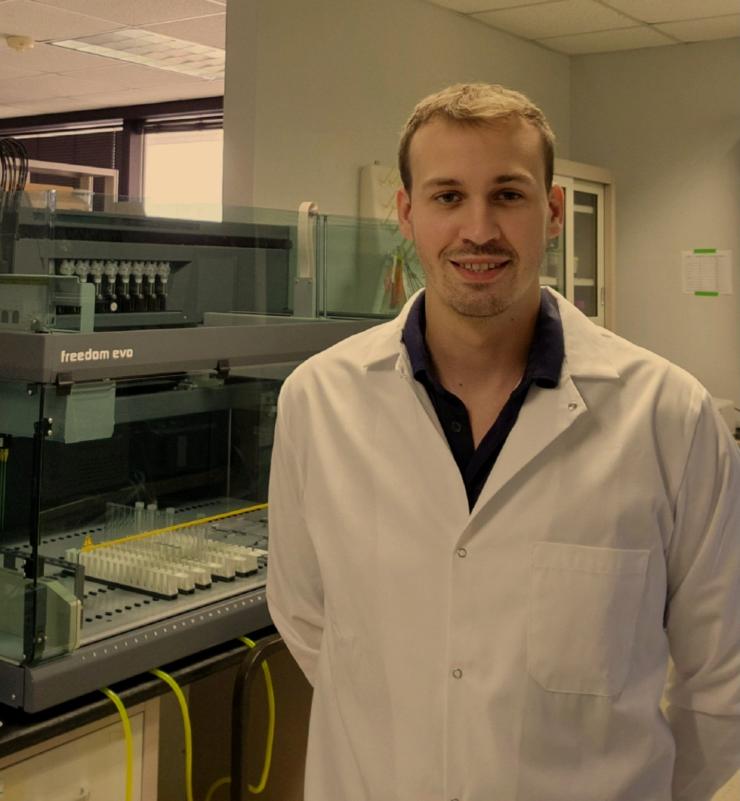 Content
Brian grew up in Houston and enjoys hobbies such as 3d model sculpting, gardening, and needle felting. He received his BS and MS in Plant Biology from University of Houston Clear-Lake after changing direction from his original plan for an engineering degree. While working towards his degrees he accumulated working plant knowledge employed at a tree farm and nursery and a hydroponic equipment supply company.
It was the discovery of a passion for biology and horticulture that drove his career towards Dzakovich lab at the CNRC. Brian is also a dedicated father and loves that working at the CNRC benefits kids' nutritional needs.
View Bio