Master
Media Component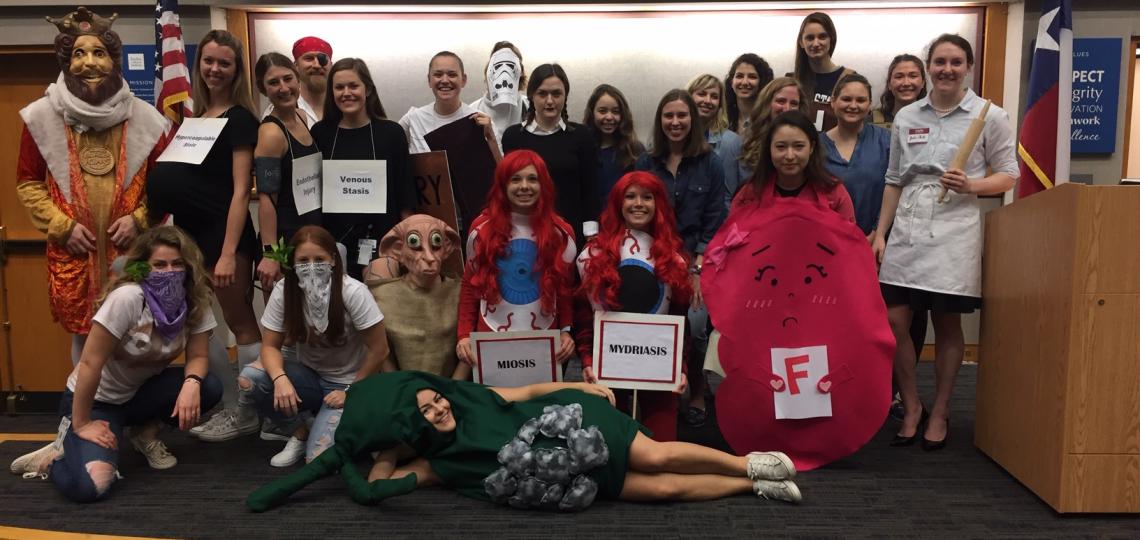 "I spend most of my time hanging out with my classmates. We have such a strong community in and out of the classroom. We explore new restaurants and do lots of physical activities like rock climbing and running or we just hang out at a pool or have movie nights."
Content
Our expectations for our students are high and our students are driven. However, we recognize that even the smartest, most passionate students need and deserve help and support to reach their full potential. Baylor College of Medicine provides academic and support services to promote academic excellence, health and wellness, and student engagement.
Beyond the classroom and the clinic, our students have robust opportunities to explore other interests and balance other aspects of their lives whether raising a family, honing musical or artistic talents, competing in sports or leading community service initiatives.
The College sponsors many activities for students that range from formal ceremonies and award programs to social events, community service events and special activities. There is an athletic facility on campus – the BCM Wellness Center– as well as intramural leagues for those interested in sports.
Our location in the heart of Houston, the nation's fourth-largest city, provides many opportunities to pursue outside interests as well. Hermann Park, which is right next door to the Texas Medical Center, offers trails, a public golf course, the Houston Zoo and an outdoor amphitheater. To the west are Rice University and the Rice Village Shopping Center. Directly north is the Museum District's 18 art organizations, and just five miles further north is downtown, the hub of Houston's restaurant, clubs, theaters, and sports stadiums.
"I'm involved in Baylor Pride, which crosses all the programs at BCM. Students from other programs are really great about accommodating our schedule so we can be as involved as we want to be. "
Heading
Robert Luchi Society
Content
The Robert Luchi Society is the Baylor College of Medicine organization of PA students. RLS is officially recognized by SAAAPA, AAPA, and TAPA. The mission of RLS is to foster the personal and professional development of PA students, encourage educational excellence, and to advocate at the local, state, and national level for student and professional issues. The purpose of RLS is to serve as the official student society representing the interests of PA students at Baylor to promote academic achievement, and clinical excellence, and to promote the PA as a member of the health care delivery team.
Content
Several students in the PA Program at Baylor College of Medicine, shared their BCM experience. View their videos below:
Heading
Living our values at Baylor and beyond as clinicians
Media Component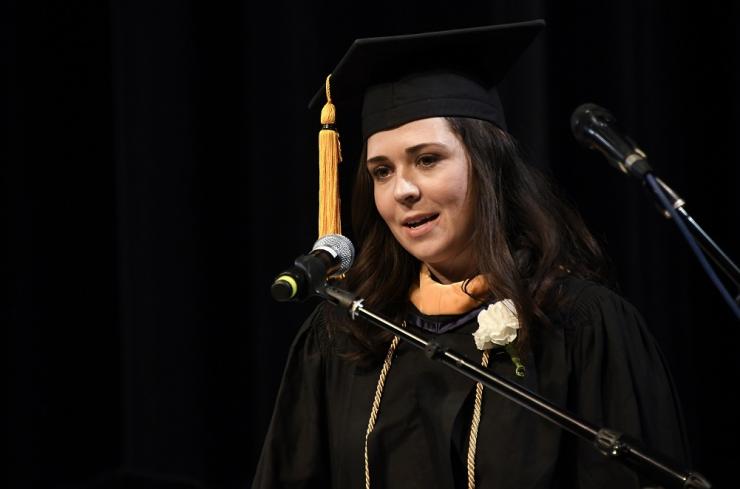 Content
BCM PA program alumna, Angelina Romasanta spoke about Baylor values in her graduation speech.
Read speech