Master
Media Component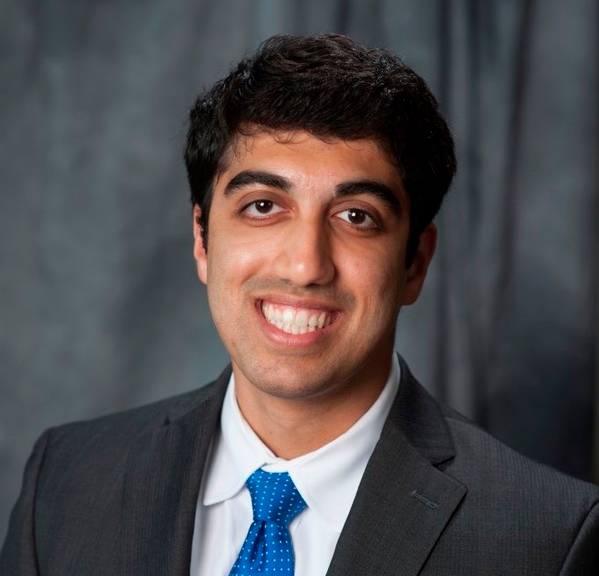 Content
What is your favorite memory from medical school or residency?
My favorite memory from residency has to be from one of my first call nights as a Urology intern. I was consulted for a testicular trauma by one of the emergency room physicians who was frantically explaining that his exam was abnormal and the ultrasound looked "bad." I went to examine the patient, and the whole time I was hoping the patient wouldn't realize my palms were sweaty and this was my first month being a doctor. I called my chief and told him the exam was really abnormal and ultrasound was "superbad." He immediately looked at the images and knew this patient would have to go immediately to the operating room. After we wheeled the patient to the OR and prepped him for surgery, my chief turned to me and asked what side of the table I would like to stand! I was astounded that I would not only get to do my first surgery, but it was at 2 a.m. on an emergency. While I will never forget my first time picking up a scalpel as a doctor on a patient that I helped diagnose, the thing I remember most from that night is being able to operate side by side with my chief. Outside of the hospital, there have been so many wonderful memories that include my co-residents getting together to celebrate birthdays, engagements, a new baby, two new dogs, and sometimes just making it through the day. One of my fondest memories was the haunted house we went to for Halloween. As we made our way through whole maze, we screamed and laughed incessantly for an hour straight. It was such a fun experience and one that I will long remember!
Why did you choose urology?
I chose uology because it is a great blend of surgery and medicine. We are exposed to a diverse set of patients, both in ages and gender, as well as a variety of procedures. The range of operative skills involved –from large, open resections to very fine microsurgeries –is unparalleled. What drove me most to this specialty though is the range of patient interactions involved. From life-saving surgeries such as a bladder removal in a cancer patient to simple, lifestyle-saving procedures such as blasting a patient's painful kidney stone, the variety and learning experiences are endless. Having been a urology resident for the past two years now, what has fulfilled me the most is connecting with my patients and discussing sensitive topics such as incontinence, erectile function, and cancer. I am excited by the idea of forming life-long relationships with my patients and with urology I get the opportunity to do this.
What drew you to the BCM Scott Department of Urology?
I originally chose to do an away rotation at Baylor as a fourth year medical student because one of my mentors had done his fellowship with Dr. Lipshultz in Male Reproductive Medicine. I came from a school with no urology department, and thus Baylor was my first true experience with urology in an academic setting. I was astounded by the volume and variety of urologic cases and I truly enjoyed my time getting to know the residents and faculty. I was impressed with the clinical acumen of the residents, the teaching style of the attendings, and the variety of hospital settings. I had great memories from my time here including getting to bedside on a robotic case and assisting with an emergent Fourniers Gangrene. But above all, I really felt like I was a part of the team here during my four weeks, and I knew I could see myself being very happy at Baylor
What is your favorite thing and/or spot in Houston?
My favorite thing about Houston is the diversity of the food scene. My co-residents love going to China Town for Korean Barbeque. My family relishes going to Hillcroft Avenue for amazing Indian food. This along with the variety of Italian, Tex-Mex, and other ethnic foods, you can never run out of amazing places to eat! But I promise, you will have enough room for brunch the next morning.
What is one new thing you started in residency that you hadn't done before?
One new thing that I have been able to do in residency is travel. Through my two years here, I have been able to go to travel to Belize, Northern Spain, and Belgium with my fiancée. I also just went to Mexico City with my friends for a college reunion trip. I have to say, of all the places, my favorite has to be a church called San Juan de Gaztlugatxe located on the tip of Northern Spain in Basque County. It is a church situated on a rocky cliff connected by a single bridge. On our hike up to the top, my fiancée and I felt that we were surrounded by Harry Potter, Lord of the Rings, and Game of Thrones all in one place. At the top, it overlooks a vast blue ocean with water crashing against the cliffs –it was absolutely serene and is an absolute must!