Master
Media Component
Credit
Scott Holmes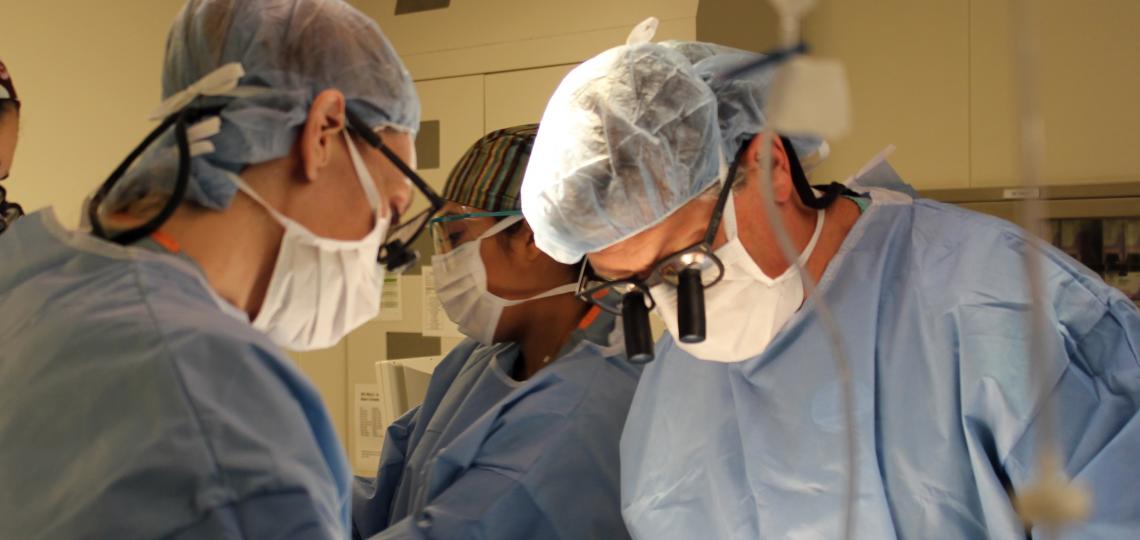 Content
The Liver Transplant Fellowship at Baylor College of Medicine is an advanced surgical fellowship designed to train competent liver transplant surgeons during a two-year fellowship. There were 8,250 patients in the United States and 799 patients in Texas that underwent liver transplantation last year. There is an ongoing need for surgeons trained in this specialty to maintain an adequate workforce throughout Texas and the United States.
Content
Faculty involved in the Liver Transplantation Fellowship at Baylor College of Medicine.
Heading
Program Highlights
Content
Over 100 liver transplants a year are performed by the Baylor College of Medicine Liver transplant service at three hospitals. Adult transplants are performed at the Michael E. DeBakey VA Medical Center and Baylor St. Luke's Medical Center. Pediatric transplants are performed at Texas Children's Hospital. Fellows in the liver transplant program spend three months at a time on two separate rotations. On one rotation, the fellow participates in all the recipient liver transplant operations as well as the inpatient care of the pre- and post-transplant patients. The other rotation consists of performing the deceased donor procurements, elective hepatobiliary cases and outpatient clinics. Fellows are also required to attend weekly patient selection committee meetings.
Content
Affiliations with leading research and healthcare institutions in and around the Texas Medical Center, the world's largest healthcare complex, provide access to an exceptionally diverse array of people and resources. Discover how our affiliations enhance our education programs.