Master
Media Component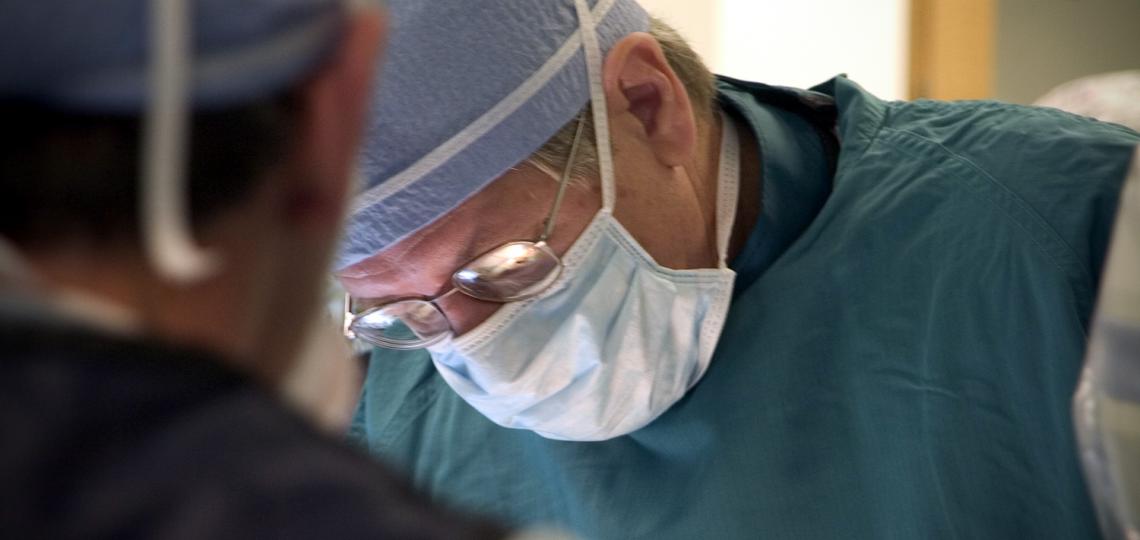 Heading
Selection of Fellows
Content
Fellows are recruited on a yearly basis. Once the applications are received, a fellowship committee, chaired by Dr. Joseph Coselli, will review the applications for potential candidates who meet the requirement for appointment to the Aortic Surgery Fellowship program.
These candidates' credentials will be verified, recommendations will be obtained, and appropriate applicants may be invited to interview for the training program. Fellows will be selected by early spring. 
Heading
Required Prior Residency Training in a Related Specialty
Content
Residents and practicing surgeons who have completed their cardiothoracic surgery training (or equivalent) and desire further training in aortic surgery are eligible to apply to our program.
These applicants must have either completed the required training or be in their final year of training in their home country when they apply to the program. English fluency (both written and spoken) is required.
Heading
Duties and Responsibilities of the Fellows
Content
Our program provides experience in the private practice sector at Baylor St. Luke's Medical Center. There is extensive hands-on experience in all aspects of the management of aortic and other cardiothoracic surgical patients. Operative experience is gained in the repair of aneurysms and dissection of the ascending aorta, arch, descending aorta and thoracoabdominal aorta as well as aortic root and aortic valve repair and replacement. These experiences encompass both open and endovascular repairs.
Additional experience in cardiac valve procedures, coronary artery bypass, pulmonary resections, chest wall resections, thoracic vascular repairs, esophageal procedures, and other thoracic surgical operations are also part of this experience, which may also include cardiac transplantation and lung transplantation.
Fellows attend and participate in several multidisciplinary conferences including a weekly cardiothoracic surgery educational conference, a weekly morbidity and mortality conference, Department of Surgery Grand Rounds, and a cardiothoracic surgery journal club.
Many of our faculty have on-going research programs in which the fellows are welcome to participate. Opportunities are available during this fellowship in clinical, translational and basic science research in the cardiothoracic research laboratories with the individual faculty in the Division of Cardiothoracic Surgery. Several outstanding papers and presentations have been prepared by the fellows in this training program and this activity is encouraged.
Heading
Application Requirements
Content
Personal statement
Curriculum Vitae
Three passport-sized photographs (optional)
Three letters of recommendation from faculty members
Letters should be addressed to:
Joseph S. Coselli, M.D.
Professor and Chief, Division of Cardiothoracic Surgery
Program Director, Aortic Surgery Fellowship Program
Baylor College of Medicine
One Baylor Plaza, BCM 390
Houston, TX 77030
USMLE 1, 2, and 3 Board Scores (Note: These are required without exception for foreign applicants)
American Board of Surgery In-Training (ABSITE) exams (required of US applicants)
Medical school diploma in its original language, as well as in English (copied and notarized, stating that is a true copy of the original)
Medical school transcript in its original language, as well as in English (copied and notarized, stating that is a true copy of the original)
Dean's verification of pending or past graduation
ECFMG certificate if a foreign medical graduate (copied and notarized). Please allow 4-6 weeks for processing.
Heading
International Graduates
Content
International graduates will need to contact the Educational Commission for Foreign Medical Graduates for information regarding the process of paperwork for students and graduates of foreign medical schools. Baylor College of Medicine requires international medical graduates to meet the requirements for an Institutional Permit, as outlined by the Texas Medical Board, and the documents necessary for a J-1 Visa.
Submit application material to our program coordinator:
Amy Silva
Program Coordinator,  Aortic Surgery Fellowship Program
Baylor College of Medicine
One Baylor Plaza, BCM 390
Houston, TX 77030
Phone: (713) 798-6078
Fax: (713) 798-8941
Email: thoracicsurgerytraining@bcm.edu