Master
Media Component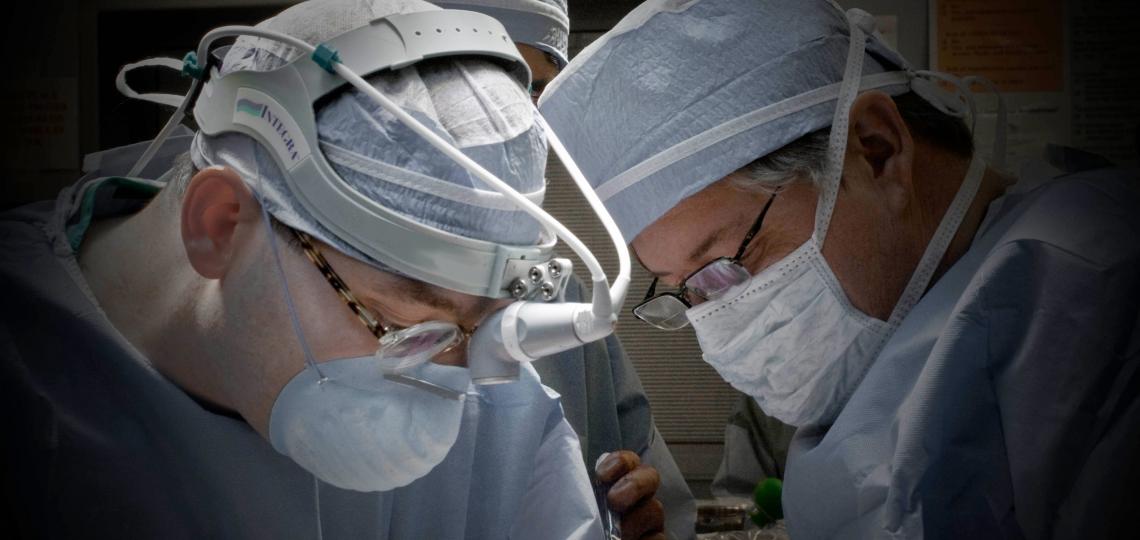 Heading
Division Overview
Content
Baylor College of Medicine's Division of General Thoracic Surgery was founded in 2014 by a pioneer in our field, Dr. David J. Sugarbaker. Our team prides itself on excellence for the care of our patients, and this model drives our state-of-the-art training programs and rigorous translational research efforts, each of which is designed to propel this excellence in our field.
 
Content
We offer specialized care for all thoracic cancers through the Dan L Duncan Comprehensive Cancer Center and our faculty are exceptionally trained cancer surgeons with expertise in robotic, minimally invasive and open resections. Specialized, multi-disciplinary care is offered at several unique national destinations that our surgeons have established, including our Mesothelioma Treatment Center, our Center for Dysphagia and Swallowing Disorders and our Thoracic Outlet Syndrome Clinic. Our surgeons offer a wide range of innovative surgical services ranging from minimally invasive operations on the lung and esophagus to the most aggressive open approaches for advanced and complex thoracic malignancies.
Content
Through a partnership between the Divisions of General Thoracic Surgery, Cardiothoracic Surgery, Cardiothoracic Transplantation & Circulatory Support and the Texas Heart Institute, we offer comprehensive training in general thoracic surgery. Our traditional cardiothoracic residency program accepts four residents each year for three years of training, within which we offer a dedicated track in general thoracic surgery. A newly ACGME-approved Thoracic Surgery Integrated Residency Program is a six-year training program with an additional two years of research in either cardiothoracic or general thoracic surgery. We additionally offer a fellowship in minimally invasive and advanced thoracic surgery.
Content
Our group performs innovative translational research, in the clinic and in the laboratory, united by an overarching objective to improve the care of our patients. We offer an array of clinical trials that include investigator-initiated studies and collaborative multi-center national trials. The Thoracic Surgery Research Laboratory is National Institutes of Health-funded and investigates mechanisms of response to immunotherapy and mechanisms of carcinogenesis in thoracic cancers.  
Content
We provide surgical and postoperative care to individuals with thoracic surgical problems.
Content
The Division of General Thoracic Surgery at Baylor College of Medicine offers a variety of clinical and research training opportunities.