Master
Content
Read about life in our program from our residents' perspectives.
Heading
Day in the Life of a Resident
Media Component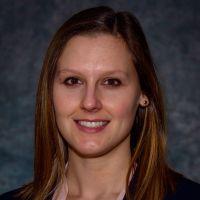 Content
R1
R1 year is such an exciting time because you finally start your radiology journey after four years of medical school and an obligatory intern yearn. A "typical day" for an R1 is actually pretty challenging to describe, because our schedules and responsibilities vary between five different sites in the Texas Medical Center and surrounding area. R1s spend roughly half of the year rotating at Ben Taub General Hospital, which is a county hospital in the Harris Health System. These rotations are exciting and busy, often involving a mix of imaging interpretation and procedures. On an average day at Ben Taub, I arrive at the reading room around 7:00am. I start reading a variety of x-rays and CT studies pertaining to my rotation's dedicated subspecialty. On the MSK and Body rotations, I may perform a joint injection or fluoroscopic procedure in between reading cases. My attending and I will review my morning cases before I break away for noon conference. During noon conference, I eat lunch with some of my co-residents while we attend (now virtually) an educational lecture. Some noon conferences are designed specifically for R1 residents and include physics or team-based learning (TBL) lectures. TBL lectures focus on foundational neuroradiology and abdominal imaging topics and often have a short reading assignment. After noon conference, I head back to the reading room and dictate more cases. My attending and I review my cases later in the afternoon, and I pack up to head home by 5:00pm. Later in the evening, I will review topics related to my subspecialty rotation or pre-read for the next day's TBL lecture.
- Ashley Etchison, M.D.
Media Component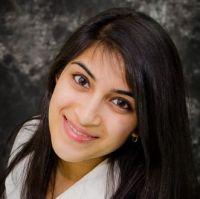 Content
Second year as a Baylor radiology resident is hallmarked as the busiest year, as it should be! Our on-call experience is second to none, and as a second year we become proficient in plain films and Neuro CT (including stroke and level 1 trauma) at Ben Taub, and even take call in body CT/MR by the spring. I personally love that we start rotating at MD Anderson Cancer Center as a second year, where we are taught by world-renowned faculty and spend a week on their night float as well. When we aren't on nights, we may be doing our three-month block on Ben Taub IR. This was an invaluable time to truly go out of the confines of the reading room and apply our diagnostic skills toward directly treating our patients. While tough—as we are trained to be quite independent in procedures—IR is a great bonding time with our co-residents who overlap on the same three-month block and also with the fantastic nurses and technologists as well. Although few and far between, we do have some free weekends in our second year, and at Baylor we love hanging out with each other when our free weekends line up! Needless to say, by the end of the year, we are all dolled up with knowledge and practical experience... and more than ready to crush the boards the year after.
- Nikita Consul, M.D.
Media Component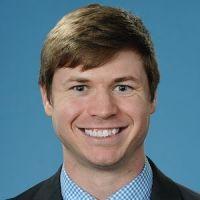 Content
A day in the life of a third-year radiology resident at Baylor is a whirlwind that is highlighted by graduated responsibility and autonomy on rotations, attending the AIRP conference in DC, matching into competitive fellowships, and culminating in taking the CORE exam. During your third year, you will continue to do core rotations at Ben Taub Hospital.  You will do a very busy night-float rotation at Ben Taub where you be the upper level resident and get a very real feel for what it is like to practice as an independent radiologist. You will also have the opportunity to do rotations at MD Anderson and St. Luke's Hospital, which are slower paced rotations during which you will focus on more advanced imaging modalities such as MRI and PET imaging. Third year is not all spent in the reading room, however. You have the opportunity as a third year to spend a month in Washington DC attending the AIRP conference with residents from across the globe listening to world renowned lectures. You will also spend a portion of your year on the road interviewing for fellowships, and Baylor has a very strong track record of matching its residents into top ranked fellowship programs. Finally, the last half of your year will be spent preparing for the CORE exam, which you will take at the end of your third year. Though busy, the third year at Baylor is both challenging and exciting and will set you up for success as a fourth-year resident and practicing radiologist.
- Matthew Darce, M.D.
Media Component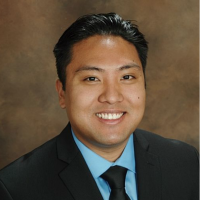 Content
Baylor College of Medicine provides their ESIR residents with 12 months of interventional radiology training at several distinguished hospitals throughout the Texas Medical Center. The diversity of these hospitals is a unique strength of the BCM ESIR program. Having the opportunity to train at multiple institutions exposes you to faculty from a diverse array of training backgrounds, lending to a variety of teaching styles, procedural preferences, and clinical expertise. These hospitals include Ben Taub Hospital, one of only two level I trauma centers in Houston, the Michael E. DeBakey Veterans Affairs Medical Center, one of the largest VA medical centers in the country, and at MD Anderson Cancer Center, one of the premier comprehensive cancer centers in the nation. Additional IR rotations take place at Texas Children's Hospital, one of the top pediatric hospitals in the nation, and at Baylor St. Luke's, an institution that will expose you to a private practice setting. Training at different hospitals also provides you with a diverse breadth of cases that span from short, common procedures to long, multidisciplinary cases that involve multiple rooms and specialties with leaders in the field such as aortic aneurysm repairs and high-end interventional oncology. By the end of the four-year residency at BCM, you should expect to complete well over 1000 procedures along with the acquisition of the confidence and skill set to succeed in the final year of dedicated IR training.
- Brian Imada, M.D.
Heading
Resident Life in Houston
Content
Food in Houston
If Flavor Town were a place, it'd be Houston. As the 4th largest city in America, Houston is home to a melting pot of cultures. Our diverse population makes for an exciting dining scene. One of the hardest parts of living here is deciding where to eat. Do you want to go down Bellaire Boulevard to Chinatown for dumplings? Do you want to head to Hillcroft for some of the best Indian in the country? Or maybe you want to try one of the many Central Texas-style BBQ joints around the city. Trying new restaurants is a great way to get to know your co-residents while getting a feel for the city. What we lack in climate, we make up for in one of the best food scenes in the country.
- Lincoln Downs, M.D.
Explore Houston Culture
Heading
Housing in Houston
Media Component
Credit
HoustonNoLimits
Content
There is truly something for everyone in Houston. For its size, Houston has a phenomenal cost of living with an incredibly wide variety of housing options available for residents. Houston is, in essence, constructed of concentric sets of highways that encircle the city center. "Inside the loop" refers to the area within the first ring formed by the 610 highway. Within the loop, you can expect a less than 30-minute commute to work, with many residents living ~ 10-15 minutes from the medical center. Within the loop, there's a plethora of affordable apartments and houses for rent. If you're willing to tolerate a slightly longer commute, it's not unreasonable to imagine being able to purchase a house located outside the loop. I did my intern year in New Orleans. When I moved to Houston, I paid about $700 per month less than I did in New Orleans for my apartment (AND my apartment in Houston had one more bedroom and bathroom than my apartment in New Orleans).
- Insun Chong, M.D.
Get to Know Houston Neighborhoods