Master
Media Component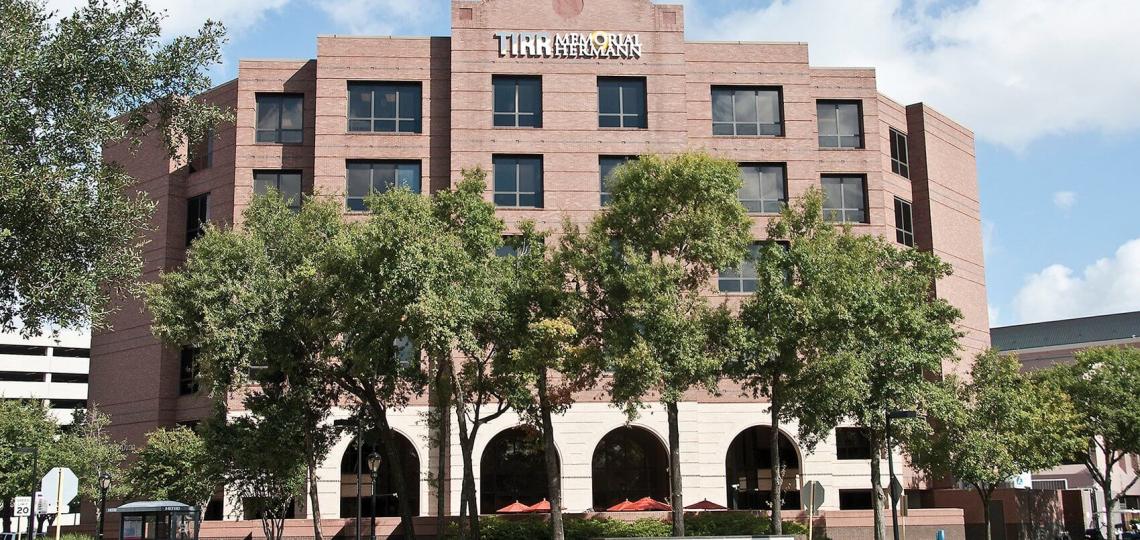 Heading
Location: TIRR Memorial Hermann
Content
TIRR Memorial Hermann is a not-for-profit rehabilitation hospital that serves individuals across the age span who have been affected by neurological illness, trauma, or other debilitating conditions. Services are provided as part of an interdisciplinary team approach with the goal of returning individuals to maximal independence and participation in their communities. TIRR MH offers comprehensive rehabilitation programs and services that address the individual needs of each patient. Core rehabilitation programs include: Stroke, Brain Injury, Spinal Cord Injury, and Specialty Rehabilitation (including neurodegenerative diseases, multiple trauma, amputee, burns, or other debilitating conditions). TIRR Memorial Hermann's comprehensive inpatient, outpatient, and vocational services are accredited by CARF, the Commission on Accreditation of Rehabilitation Facilities. TIRR Memorial Hermann is also designated as a model system by the National Institute on Disability, Independent Living, and Rehabilitation Research for its traumatic brain injury program.
Heading
Interdisciplinary Team and Staff
Content
Psychologists in this setting function as part of an interdisciplinary team, which includes physiatrists, rehabilitation nurses, physical therapists, occupational therapists, speech language therapists, social workers, case managers, chaplains, vocational counselors, music therapists, recreational therapists, respiratory therapists, and consultative physicians (including psychiatrists). Interns would be housed in the Rehabilitation Psychology/Neuropsychology department. The department is comprised of clinical neuropsychologists, rehabilitation psychologists and clinical psychologists at TIRR MH Hospital, West University outpatient clinic, and at TIRR Memorial Hermann Challenge program. Additionally, there are neuropsychologists and clinical psychologists with primary roles involved research at the TIRR Memorial Hermann Research Center. Interns would have the opportunity to interact with and receive supervision and training from many of these staff members.
Heading
Core Training Experiences
Content
The core training experiences on this track are divided into four three-month rotations: inpatient Brain Injury and Stroke Program, inpatient Spinal Cord Injury and Specialty Rehabilitation, Outpatient Rehabilitation Psychology/Neuropsychology Clinic, and the TIRR Memorial Hermann Challenge Program (an outpatient post-acute brain injury rehabilitation program focused on community integration). In addition, interns will have the choice of focusing on two 6-month minor rotations.
Heading
Inpatient Services
Content
While on the inpatient rotations, interns would be involved in performing medical record review, intake evaluations, neuropsychological evaluations (bedside screenings and more comprehensive evaluations), and evaluations of emotional and behavioral functioning. Interns would be responsible for test administration, interpretation, and integrated report-writing with supervision from staff neuropsychologists. Interns would share results of evaluations with the interdisciplinary team, patient, and family members and will gain significant experience in formulating recommendations to assist the team in working most effectively with the patient. In addition, interns would be involved with providing brief individual psychotherapy to inpatients, focused on specific issues that will enhance the individual's ability to participate maximally in their rehabilitation program. Given the relatively brief lengths of stay (four - six weeks on average), interventions are necessarily solution-focused. Additionally, interns will gain experience in patient and family education, behavioral assessment and behavior management; and co-treatment with other specialties. Rehabilitation is a collaborative process and experience with other disciplines as part of the interdisciplinary team is an invaluable part of the training experience.
Inpatient Rehabilitation Spinal Cord Injury and Specialty Rehabilitation (TIRR MH): Supervision provided by staff Clinical Psychologists and/or Neuropsychologists. This rotation will expose the intern to rehabilitation of patients who have suffered from spinal cord injuries and various other injuries or conditions requiring medical intervention and rehabilitation. The intern can expect exposure to a wide variety of patient populations during this rotation. Patients on the specialty rehabilitation service are quite varied and include amputations, orthopedic interventions (i.e. hip replacements, spinal surgery, etc.), as well as patients suffering from various neurological conditions such as Guillain-Barré syndrome, multiple sclerosis (MS), burn injuries, and chronic inflammatory demyelinating polyneuropathy. The intern will be expected to perform psychological and neuropsychological screenings (as indicated), provide family education and support, as well as provide supportive psychotherapy to aid with adjustment, as well as targeted interventions for various conditions that may impede progress in rehabilitation (e.g., pain, sleep, anxiety, depression).
Inpatient Rehabilitation Brain Injury Specialty (TIRR MH): Supervision provided by staff Neuropsychologists. This rotation will provide the intern with exposure to acute rehabilitation with patients who have suffered from acquired or traumatic brain injuries. The intern will gain experience assessing patients with varying levels of consciousness and functional abilities. The intern will be expected to perform neuropsychological screenings/comprehensive testing and report-writing. Significant skill in performing bedside evaluations, which require adaptations of standardized measures to assess abilities in persons with varying sensory and motor functioning, will be a unique training experience for this rotation. In addition, interns will gain experience in assessment of problem behaviors, will lead development of behavior management plans in collaboration with the interdisciplinary team, and will provide patient and family education and supportive counseling.
Heading
Outpatient Services
Content
The intern will participate in the provision of outpatient services in the TIRR Memorial Hermann Challenge Program and in the Rehabilitation Psychology/Neuropsychology Outpatient Clinic.
Outpatient Post-Acute Brain Injury Rehabilitation (TIRR MH Challenge Program): The TIRR Memorial Hermann Challenge outpatient rotation is a holistic post-acute brain injury rehabilitation setting which focuses on community reintegration. Clients in this program are focused on returning to independent living, school, or work settings. Interns will gain experience in working with clients with acquired brain injury who are in the post-acute phase of recovery and transitioning back to community life. This milieu-focused treatment program involves multiple group therapies, including cognitive rehabilitation, psychoeducational, and process groups. Interns would be involved in providing group therapies and would also be involved in providing individual interventions, including psychotherapy and cognitive rehabilitation. Additionally, interns would participate in conducting cognitive screening evaluations and comprehensive neuropsychological evaluations as part of the Challenge rotation. Supervision provided by staff Neuropsychologists. This rotation takes place in our off-site outpatient facility about two miles from the Texas Medical Center.
Outpatient Rehabilitation Psychology/Neuropsychology (RP/NP) Clinic: The outpatient RP/NP clinic rotation will focus on comprehensive neuropsychological evaluations, psychological evaluations, and psychotherapeutic services using evidence-based treatments. Typical types of referral for psychotherapy include: treatment of insomnia or other sleep disorders, pain management, depression, anxiety, PTSD, and adjustment to disability, although other referrals may be received. Interventions for insomnia and chronic pain are delivered in a manualized treatment program based on evidence-based treatment practices. Referrals to this clinic come from internal sources, such as our staff physiatrists and psychiatrists, as well as from community referrals. Thus, the breadth of issues with which patients present is broad, including brain injury, stroke, amputation, anoxic injury, spinal cord injury, complex orthopedic injury, neurodegenerative diseases, and complex medical conditions. In addition, patients referred may be otherwise healthy adults presenting with a focused condition, such as insomnia.
Content
The intern will be expected to complete minor rotations in conjunction with their major rotations. Time spent on a minor rotation will approximate one day per week and each minor rotation would be six months long. The fellow may choose from the minor rotations offered and it is possible to develop customized minor rotations based on supervisor availability:
Pain Management
Research
Focused areas of Neuropsychological Assessment
Psychotherapy focused on Adjustment to Disability
Heading
Access to Diverse Populations
Content
Interns in this track will gain experience working with patients with a broad array of neurological, orthopedic, and medically complex conditions. During each major rotation, the intern would be working with patients ranging in age from adolescence to older adulthood (13-90+). Patients served at TIRR Memorial Hermann have enormous diversity with respect to race, ethnicity, and socioeconomic status. TIRR Memorial Hermann has a strong international program as well, such that interns will frequently be interacting with patients from countries outside of the United States.
Heading
Didactics and Supervision
Content
In addition to the core didactic series offered by the overall clinical psychology internship, the intern at TIRR Memorial Hermann will also participate in a didactic series focused on core topics in rehabilitation psychology and neuropsychology, which is also attended by graduate student trainees and postdoctoral fellows at TIRR Memorial Hermann.
Intern will receive at least one hour of individual supervision as a part of their major and minor rotation, for a minimum of two hours of formal supervision per week. However, given the collaborative interdisciplinary setting at TIRR MH, the intern will have frequent opportunities for in vivo supervision on the patient care units.
Heading
Scholarly Inquiry
Content
The intern is encouraged to become involved in ongoing research activities at the hospital, including psychological factors and their relationship to outcomes for our brain injury and spinal cord injury populations. In addition, access to the TIRR Memorial Hermann Research Center allows interns to become involved in preparation of manuscripts based on archival data that has been collected as part of several federally-funded studies from NIDILRR.
Heading
Primary Supervisors
Content
Clinical Psychologists
Jacob Williams, Ph.D. (administrative)
Rehabilitation Psychologists
Danielle Blinstrubas, Ph.D. ABPP (Inpt SCI-SR)
Clinical Neuropsychologists
Keira Hays, Ph.D.* (Inpt BISP/Neuro)
Andria Norman, Ph.D. (Inpt SCI-SR; Outpt Neuropsychology/Psychotherapy)
Lindsey Harik, Ph.D. (Inpt BISP)
Juliette Galindo, Ph.D. (Inpt BISP/Neuro)
Robert Perna, Ph.D. (Challenge)
Colleen Marino, Ph.D. (Challenge)
Petya Demireva, Ph.D. ABPP (outpt Neuropsychology)