Master
Media Component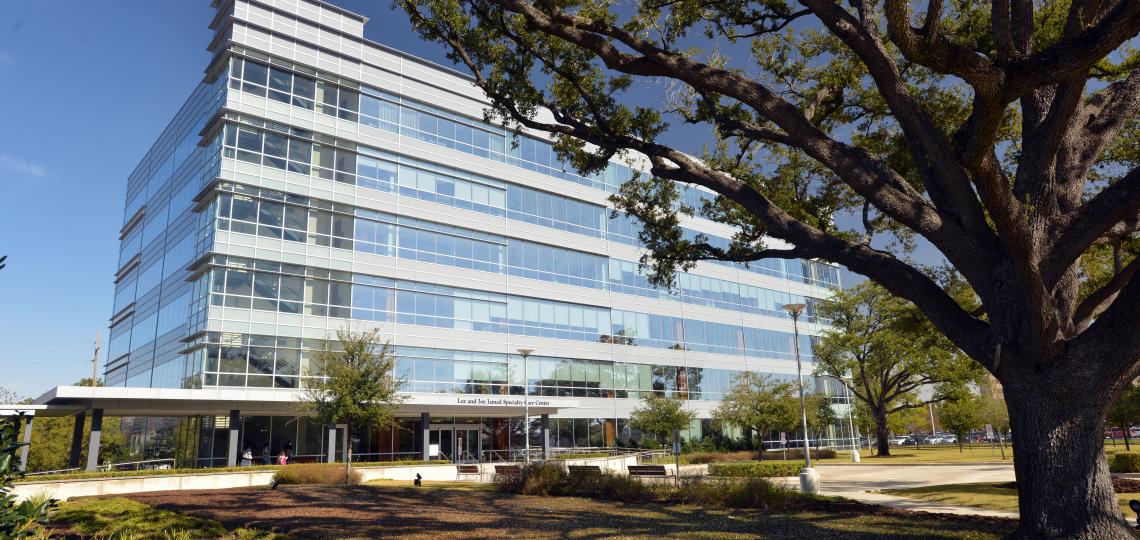 Heading
Location: Jamail Specialty Care Center
Content
The Mood and Anxiety Disorders Program is located at the Baylor Psychiatry Clinic located at the Jamail Specialty Care Center. The Baylor Psychiatry Clinic offers comprehensive outpatient assessments and treatment for individuals across the lifespan who experience psychiatric and psychological difficulties. The clinic offers medication management and individual, couples, group and family psychotherapy. The Baylor Psychiatry Clinic is also a primary outpatient training setting for the Baylor College of Medicine Psychiatry Residency Program and Psychology Internship.
Heading
Clinical Training
Content
The intern will complete clinical training at the Baylor Psychiatry Clinic. The intern will provide evidenced-based treatment to adults that suffer from major depressive disorder, bipolar disorder, adjustment and personality disorders. Under the direct supervision of Dr. Brittany O'Brien, and in collaboration with other Baylor College of Medicine psychology and faculty experts, the intern will develop clinical expertise in the treatment in these disorders.

The intern can expect to carry a very diverse patient caseload during the course of the year.  Patients seeking services at Baylor Psychiatry Clinic are often complex with comorbid disorders and diverse backgrounds. The intern will be expected to continue to gain experience in providing evidence-based treatments, monitoring treatment progress, and further honing their case conceptualization skills for individuals with mood and related disorders. 
Content
The intern will also have opportunities to engage in research in areas of mood, anxiety, and stress-related disorders through The Mood and Anxiety Disorders Program (link to research lab page here), including contributing to peer-reviewed publications and participating in ongoing research projects. The intern may also elect to pursue research related to Mood Disorders through other Psychiatry and Behavioral Sciences labs and MEDVAMC.
Content
The theoretical orientations utilized for patients with mood disorders through the clinic are several, including Cognitive Behavior Therapy (CBT), Interpersonal Therapy (IPT) and Acceptance and Commitment Therapy (ACT). Interns receive at least two hours of individual supervision per week by several members of the psychology faculty, and may select working with additional or alternative faculty for additional supervision based on their interest in developing competency in a particular orientation. Brittany O'Brien, Ph.D. serves as the track supervisor for the Mood Disorders psychology internship track.