Master
Media Component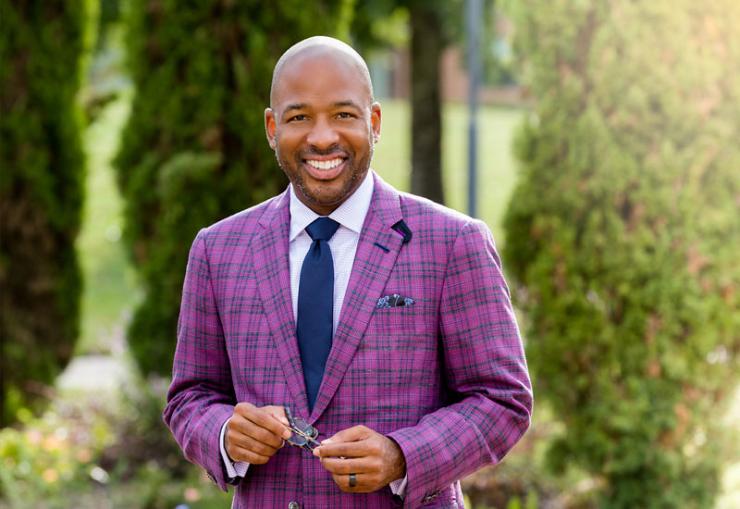 Content
My name is Daryl Shorter, M.D., and I am the training director for the Addiction Psychiatry Fellowship. I love the culture at Baylor College of Medicine. Baylor's curriculum lends itself to a unique addiction psychiatry experience for fellows. You will develop all the necessary skills for the addiction subspecialty, a vibrant addiction work community, and more!
During my medical school experience at Baylor College of Medicine, I grew a fondness for the college. Its emphasis on mentorship supported my growth as a doctor. My mentors then and throughout the rest of my career layered the many values I continually strive to embody as a mentor to others. Addictions' work is hopeful to me.
When a patient comes to their addiction psychiatrist for care, it is a hopeful opportunity for change. During the fellowship, the faculty members walk fellows along the path of addictions' work. Our fellows benefit from dynamic and diverse patient populations, exposing them to a spectrum of vital addictions' treatment.
Our 12-month training experience is divided into four, three-month rotations:
Ben Taub Hospital (part of the Harris Health District (country health system))
Michael E. DeBakey VA Medical Center
Community Addictions Treatment
The Menninger Clinic
During the Ben Taub portion of the training, fellows rotate in the Substance Treatment, the Emergency Department, the Obstetrics/Addictions Clinic, the Adolescent Addiction Clinic, and Research/Elective. During the research half-day, fellows rotate with related addictions research programs. Fellows may also use this time to complete scholarly and quality improvement projects.
During the Michael E. DeBakey VA Medical Center portion of the training, fellows rotate in our Opioid Treatment Program, the Acute Inpatient Psychiatric Unit, and the Psychiatry Consultation/Liaison Service.  Addictions cases are preferentially assigned to the fellows, and we strive to ensure that the caseload focuses almost entirely on substance use/dual-diagnosis cases. 
During the Community Addiction Treatment rotation, fellows split their time between two community-based clinical sites. The first site is Santa Maria Hostel, a residential treatment program for pregnant and parenting women and their families focusing on treatment of substance use disorders, psychiatric illness, and associated psychosocial challenges. The second site is the Montrose Center, an outpatient behavioral health center focusing on treatment of Houston's LGBTQIA+ community.
The Menninger Clinic is a private psychiatric hospital that provides assessment as well as short- and long-term inpatient treatment for persons with a variety of complicated mental health conditions and substance use disorders (SUD). This provides a unique and novel training experience for Addiction Psychiatry fellows. At Menninger, there are three fellowship-trained Addiction Psychiatrists on the faculty, all of whom provide both clinical supervision and didactic education. Clinical experiences include outpatient continuity clinic (12 months, for two of the fellows), inpatient addictions psychopharmacology consults, and group psychotherapeutic interventions for patients with SUD. The impact of this rotation gives fellows an opportunity to provide addiction psychiatry services to a patient population with longstanding psychiatric illness characterized by multiple treatment episodes and/or hospitalizations in a setting that allows for long-term care. The average length of stay is three to six weeks.
The added bonus of training at Baylor is our location in the city of Houston, Texas! Houston is the fourth largest city in the country and a foodie's paradise. Houston has it all. We have major sports including the 2017 World Series-winning Astros, the Texans, and the Rockets. We also have a thriving arts scene with several award-winning theaters, including The Alley, as well as the Houston Grand Opera and the Houston Ballet. Training at Baylor allows flexibility for you to relax, explore the city, and even take weekend trips to Galveston Beach (a short 45-minute away from the city).
My hope is that this window into the addiction psychiatry program has intrigued you. Browse the rest of our site during your decision-making to further both your career and education in addiction psychiatry.
We look forward to hearing from you!
Daryl Shorter, M.D.