Master
Media Component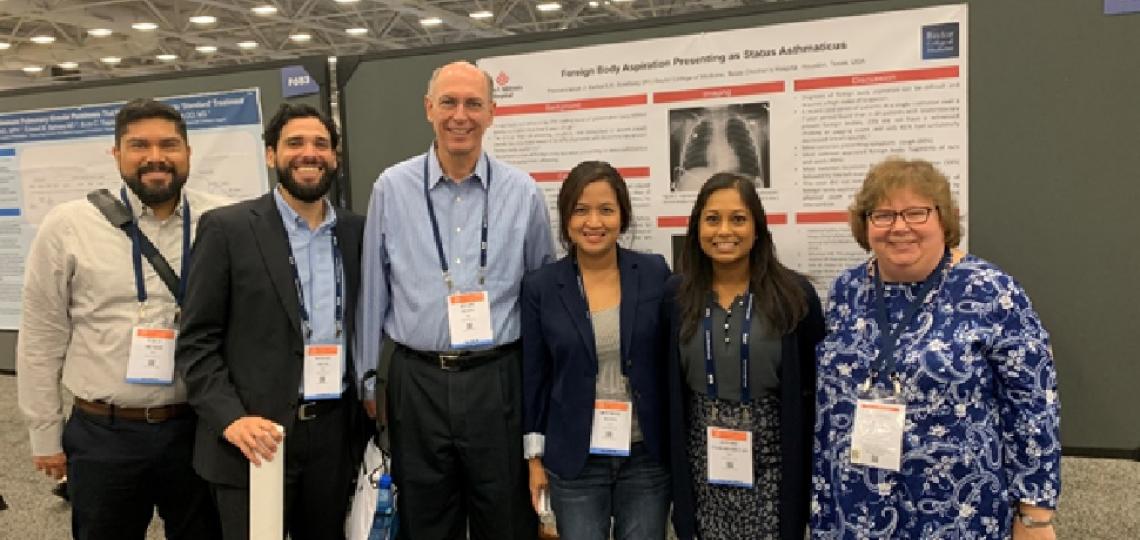 Content
We pride ourselves on a tradition of camaraderie, life long learning and leadership!
The faculty and fellows have created an environment with the paramount goal of achieving optimal working relationships. Having built a reputation that embodies teamwork, professionalism and learning we exhibit a great deal of pride in what we do, and enjoy ourselves doing it!
Our faculty and fellows represent a broad ethnic, educational and cultural spectrum, making us a very diverse group enhancing this special atmosphere.
Representing a vast array of undergraduate and medical schools from near and far, most of the Pediatric Pulmonology faculty members have been Baylor trained and have decided to remain or return to the college for their professional careers.
Through our program of retreats, social gatherings and impromptu "get-togethers", the fellows form a tightly knit community, entwined with the hospital staff, faculty and administration.
More about the team:
Program Director's Message
Meet Jennifer A. Rama, M.D., Section of Pediatric Pulmonology Fellowship Program Director.
Faculty
Meet faculty members within the Section of Pediatric Pulmonology.
Fellows
Get to know the current trainees.
Alumni
Check out the career paths of our recent graduates.