Master
Content
With more than 1,200 full-time faculty members and over 350 trainees, Baylor College of Medicine's Department of Pediatrics is nationally recognized for excellence in teaching and clinical service. We are proud to have the nation's best trained faculty members as part of the team because of their ongoing efforts to advance medical knowledge to continuously improve the health of children in Houston and worldwide.
Our pediatrics faculty members achievements are reflected in their authorship of major texts in the discipline, election to leadership positions in pediatrics, and receipt of national and international recognition.
Heading
Message from the Program Director
Media Component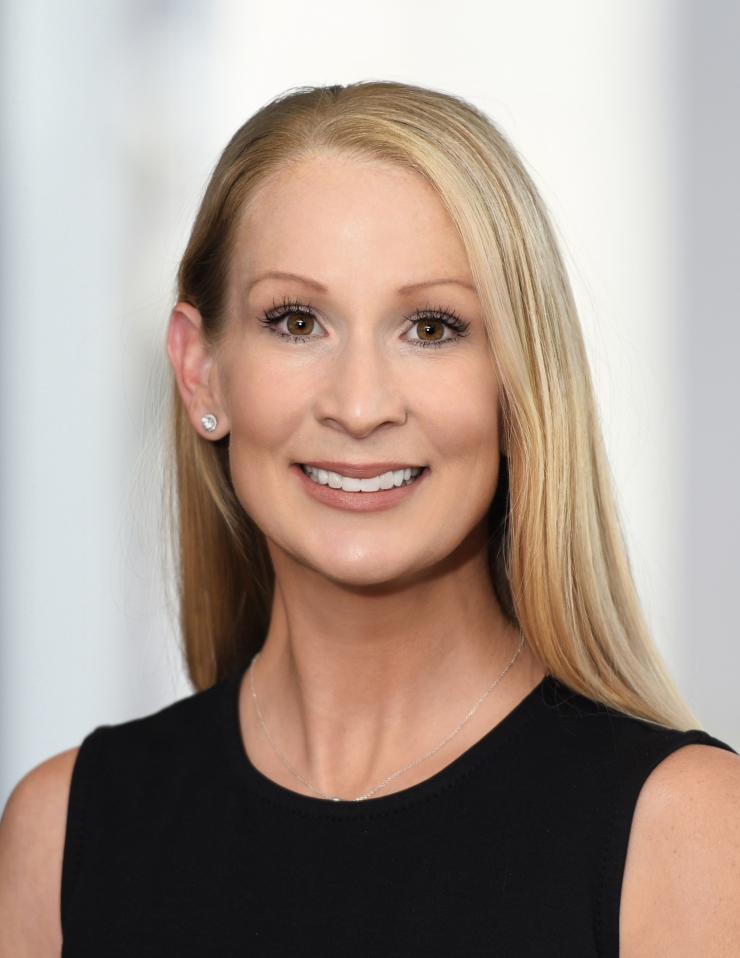 Content
Welcome to the pediatric residency training program at Baylor College of Medicine! Your time in residency will be a process of self-discovery, packed with new and exciting experiences that will nourish your personal and professional growth. Our goal is to provide you with world-class training in pediatrics and expose you to a variety of new and challenging clinical situations that will allow you to hone the skills needed for the next phase in your career.
Much of our program's long history of success has resulted from fostering a collaborative learning environment that encourages knowledge sharing, innovation, and continuous quality improvement. Our house staff office and faculty educators are dedicated to helping residents become competent, compassionate, and resourceful pediatric providers, researchers, and academic leaders. With unparalleled support from our chairman and a department that is dedicated to resident education, we have continued to grow, innovate, and succeed in our educational mission.
Our curriculum provides residents with a strong foundation in patient-centered care, evidence-based decision-making, quality and safety, and medical education. Whether your plans include completing a highly competitive fellowship, entering clinical practice, or caring for the sickest children in resource-limited settings around the globe.  
Here are just a few highlights:
Clinical exposure: Texas Children's Hospital, located in the Texas Medical Center, is the largest pediatric hospital in the nation, and provides care in more than 40 pediatric specialties. Virtually all types of medical problems, from the common cold to rare genetic syndromes, will be encountered during your training.
Combined training programs: Residents may individualize their curriculum based on their anticipated post-residency career. Specialty tracks include Global Health, Neurology, Genetics, PSP, and Primary Care LEAD.
Resident education: Multiple educational sessions are held each week for our residents, including: Intern Pedi 101 curriculum; daily morning report, an interactive case review to stimulate critical thinking and approaching diagnostic dilemmas; daily board-prep style noon conferences; simulation experiences focused on recognizing and stabilizing critically ill patients; intern procedural skills curriculum.
The education of our residents is at the forefront of our program and through the pandemic we have found innovative and creative ways to ensure that our residents continue to receive the necessary training in a safe and responsible way. This has led to the development of a virtual educational database with a multitude of resources on various pediatric topics, the implementation of virtual rounding techniques on select services, and the conversion to largely virtual educational sessions.
Residents as teachers: Residents have an essential role in supervising and teaching Baylor medical students rotating on clinical rotations. The Safety and Teaching as Resident Supervisors (STaRS) curriculum was specifically designed to prepare residents to become autonomous medical educators.
The cultural diversity of our program mirrors that of our great city of Houston, and we seek to attract the best possible candidates from throughout the nation and world. If you are interested in training for a career in Pediatrics in one of the most rapidly-growing, diverse cities in the nation (and having fun while doing it), I encourage you to explore what our program has to offer!
We welcome your visit to Houston and look forward to your questions and feedback.
Elaine Fielder, M.D.
Director of House Staff Education
Pediatric Program Director
Department of Pediatrics / Division of Emergency Medicine
Baylor College of Medicine / Texas Children's Hospital
Heading
Comments from the Chair
Media Component
Content
Welcome to the website for the pediatric training program at Texas Children's Hospital and Baylor College of Medicine. It is with great pride and enthusiasm that I invite you to consider our outstanding program. Our department is the largest in the country, and our residents enjoy exceptional opportunities during their training and also while living in the vibrant city of Houston. Our residents and faculty are bright, energetic and compassionate, and we all are dedicated to assuring diversity and inclusion in the work place and as we strive to provide comprehensive health care to children and adolescents. Our patient population is one of the most diverse in the United States which provides an unparalleled training opportunity.  
Texas Children's Hospital also has outstanding research facilities and is fortunate to partner with Baylor in both the clinical and research arenas. There are also important ongoing initiatives around behavioral health, social policy, and advocacy. Included within this partnership is the potential for interested residents to engage in a research project with a faculty member in one of our many basic and clinical laboratories, providing a rich opportunity for a resident as career decisions are being made. Lastly, there is strong engagement between both Texas Children's/Baylor and the community which we all embrace and which provides rewarding learning opportunities.
Our goal at Texas Children's is to train the next generation of pediatric clinicians and subspecialists, as well as leaders in our field. We also aim to do so in a supportive atmosphere, including support from peers, as well as our supervising faculty and the hospital administration. If you are interested in primary care, sub-specialty training, or are feeling unsure at this point, Texas Children's Hospital is a wonderful place to be. We believe that whichever path you choose will require a strong knowledge base in general pediatrics as a foundation for the rest of your career. While you are building that strong foundation in general pediatrics, you will be exposed to a group of elite pediatric subspecialists and scientists who will provide inspiring examples. Our faculty and scientists are all deeply committed to teaching and mentoring, and look forward to the opportunity to meet and work with you.
Thank you for visiting our website. I hope that you will consider applying to our program. We look forward to meeting you and sharing all that our program has to offer.  
Catherine M. Gordon, M.D., MS
Chair Department of Pediatrics, Baylor College of Medicine
Pediatrician-in-Chief, Texas Children's Hospital
Heading
Associate Program Directors
Terms

Item Definition
Vice Chair of Education, Martin I. Lorin, M.D., Endowed Chair in Medical Education, Assistant Dean of Graduate Medical Education, and Professor of Pediatrics

Item Definition
Associate Program Director and Associate Professor

Item Definition
Associate Program Director and Associate Professor

Item Definition
Associate Program Director and Assistant Professor

Item Definition
Associate Program Director and Assistant Professor

Item Definition
Associate Program Director and Assistant Professor

Item Definition
Program Director Emeritus