Master
Media Component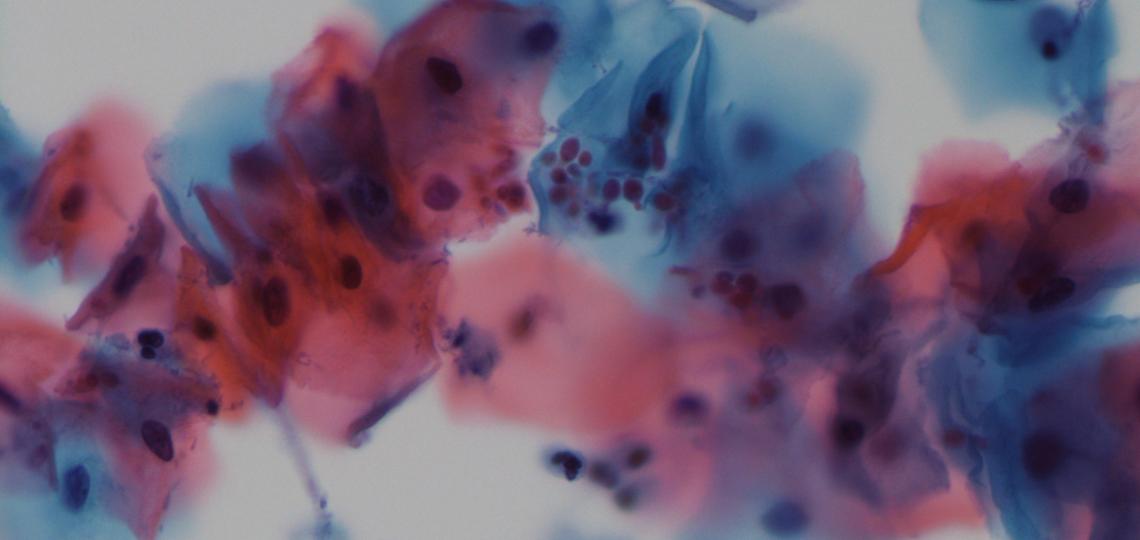 Heading
Baylor Cytopathology Fellowship Program
Content
Residents and fellows are provided with applicational learning methods by looking up case histories.
Content
The Department of Pathology at Baylor College of Medicine and its affiliated hospitals offer a one-year Cytopathology Fellowship. Two positions are offered each year. Cytopathology fellowship is fully accredited by Accreditation Council for Graduate Medical Education (ACGME). The program is designed to provide comprehensive training in diagnostic cytology including fine needle aspiration biopsy with surgical pathology and clinical correlation
Fellows rotate through Ben Taub Hospital and the Michael E. DeBakey Veterans Affairs Medical Center. Training will be provided in both gynecologic and non-gynecologic materials including performance and interpretation of fine-needle aspiration biopsies. Incorporation of ancillary studies such as flow cytometry will be an integral component of the Cytopathology Fellows training. Research opportunities are available in cytopathology, immunocytochemistry, flow cytometry, and image analysis. Fellows are also responsible for the Cytopathology unknown and multidisciplinary tumor board conferences. The program offers extensive experience in the performance and interpretation of FNAs, in addition to a broad training experience.
Candidates must be board certified or eligible for certification in anatomic pathology or AP/CP and must be eligible for a license to practice in Texas.
Content
Candidates must be board certified in anatomic pathology or AP/CP. Applications are accepted by Dec. 1 (18 months prior to the start date).
The following must be submitted to the program director and program coordinator:
Current Curriculum Vitae
Personal Statement
Transcript from Medical School(s)
Dean's Letter
Three Recommendation Letters
Content
Our cytopathology fellowship program is participating in American Society of Cytopathology's (ASC) unified recruitment time starting with the 2023-2024 fellowship year. 
Applications are reviewed between July to September of each year. Interviews are offered starting mid-August and completed by the end of November. 
Content
This fellowship takes place from July 1 – June 30. During the month of July, fellows perform FNA's and interpret adequacy checks of needle biopsies under the direct supervision of the cytopathology faculty. Once they have successfully completed 20 FNA's biopsies, they can begin to function independently. The cytopathology faculty also gives a series of introductory didactic lectures covering a variety of topics to educate the incoming fellows and pathology residents.

Trainees cover the FNA service at our clinic, as well as providing adequacy checks for deep FNA biopsies performed by other services, such as radiology, GI, and pulmonary. Trainees review gynecological and non-gynecological cases prior to sign-out with the attending faculty member, including the incorporation of immunohistochemistry, special stains, and flow cytometry data if needed.

The fellows also take a proficiency exam three times a year to monitor their training and fund of knowledge. The results of these tests are discussed with the fellows during their evaluation (midpoint and end of training).
Content
Fellows rotate for 7-8 months at Ben Taub Hospital and for 4-5 months at the Michael E. DeBakey Veterans Affairs Medical Center.

The fellows are on-call via beeper on the weekends in the case that FNA biopsies are needed to be performed at Ben Taub Hospital. There are no after-hours calls during the weekdays.
Heading
Didactic Curriculum
Content
Fellows attend the annual state pathology meeting. The pathology department will also pay for their attendance national pathology meetings if they projects are accepted for presentation.
Content
Fellows work with cytopathology faculty on various clinically-oriented projects for presentation at state/national meetings and subsequent publication.
Content
Affiliations with leading research and healthcare institutions in and around the Texas Medical Center, the world's largest healthcare complex, provide access to an exceptionally diverse array of people and resources. Discover how our affiliations enhance our education programs.