Master
Media Component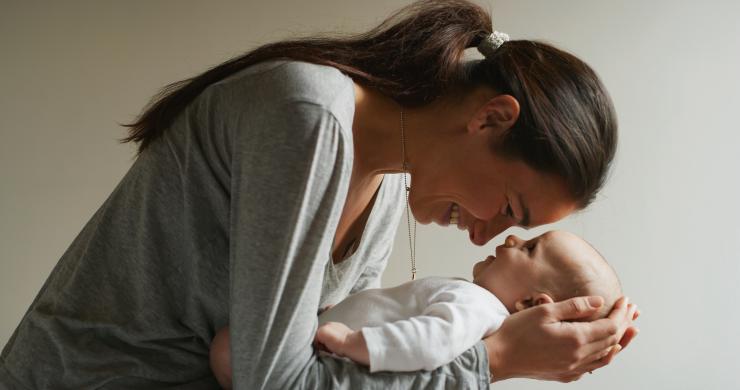 Content
In 2023, Baylor College of Medicine's Department of Obstetrics and Gynecology became a member of the National Institutes of Health/National Institute of Child Health and Human Development (NICHD) Maternal-Fetal Medicine Units (MFMU) Network – the first new clinical center activated in 14 years.
Established in 1986, MFMU is the premier multicenter clinical trials network for maternity-related studies. The network hosts maternal-fetal medicine and obstetric clinical trials with two primary goals:
Reduce maternal, fetal, and infant morbidity associated with preterm birth, fetal growth abnormalities, and maternal complications
Evaluate clinical interventions for mother and baby, resulting in improved evidence-based, cost-effective obstetric practice
Supported by the National Institutes of Health (NIH), the MFMU Network produces some of the most influential research studies published in the most prestigious medical journals, helping to change public policy and patient care guidelines to reduce maternal morbidity and mortality around the globe.

Dr. Catherine Eppes is the Principal Investigator (PI) of the MFMU. She is an associate professor in the Division of Maternal-Fetal Medicine in the Department of Obstetrics and Gynecology and serves as the Division Chief.
Heading
Active MFMU Studies at Baylor College of Medicine
Media Component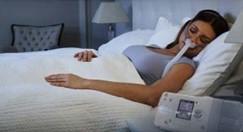 Content
Continuous Positive Airway Pressure (CPAP) for Sleep Apnea in Pregnancy (SLEEP)
Emerging data support a link between sleep disordered breathing (SDB) and adverse pregnancy outcomes. In particular, women with obstructive sleep apnea (OSA) appear to be at increased risk of both hypertensive disorders of pregnancy and gestational diabetes. In the non-pregnant population, OSA is typically treated with continuous positive airway pressure (CPAP) during sleep and has been shown to reduce blood pressure in hypertensive patients. Unfortunately, data on whether maternal and neonatal outcomes could be improved with treatment of OSA during pregnancy are extremely limited. This study aims to address this knowledge gap.

A randomized controlled trial of 1,500 women to assess whether treatment of obstructive sleep apnea with continuous positive airway pressure (CPAP) in pregnancy will result in a reduction in the rate of hypertensive disorders of pregnancy. (Source: ClinicalTrials.gov)
A Trial of Pessary and Progesterone for Preterm Prevention in Twin Gestation With a Short Cervix (PROSPECT)
This protocol outlines a randomized trial of 630 women evaluating the use of micronized vaginal progesterone or pessary versus control (placebo) to prevent early preterm birth in women carrying twins and with a cervical length of less than 30 millimeters.

Multiple gestation increases the risk of preterm delivery. Babies born preterm have increased rates of neonatal mortality and long-term neurodevelopmental morbidities. Short cervical length is known to be an important risk factor for spontaneous preterm birth and to occur more frequently in women with a twin gestation. Although there is no evidence that progesterone reduces the risk of preterm birth in multifetal gestation, there is evidence that progesterone reduces the risk of prematurity in singleton gestations complicated with a short cervix. The Arabin pessary has also been shown to reduce the risk of preterm birth among singletons with a short cervix, and in a secondary subgroup analysis of a recent study of the use of pessary in multiple gestations, women with a cervical length < 25th percentile had a significantly reduced risk of the primary composite neonatal adverse outcome. Secondary analysis of studies of vaginal progesterone in multiple gestation with a short cervix also suggest a possible beneficial effect on preterm delivery. (Source: ClinicalTrials.gov)