Master
Content
The Department of Obstetrics and Gynecology at Baylor College of Medicine improves the lives of women and babies through the highest quality care, exceptional education and training programs, and innovative research that advances women's healthcare and outcomes. Our physicians practice at institutions across Texas and around the world, providing general OB/GYN care and an extensive range of subspecialty care to help women at every stage of life. We advocate on behalf of all women on national and international health issues, working to improve the quality and safety of OB/GYN care and to reduce maternal and infant mortality across Texas, the nation and the globe.
Heading
Upcoming Event: Fetal Webinar
Content
Join us Thursday, March 30, 2023 at 12 p.m. as our expert panel discusses updates on gastroschisis and trial for In Utero repair.
Learn more
Heading
Upcoming Event: Girls Elevated 2023
Content
Join us Saturday, April 1, 2023, for our annual Girls Elevated meeting, where we will spend the day with young girls and their parents discussing various topics to help empower them as they navigate through the changes and challenges that lie ahead. 
Learn more
Heading
Diversity, Equity, and Inclusion
Content
Our department aims to cultivate diversity, promote culturally responsive medicine, establish inclusion efforts, and to increase equity-mindedness within our community.
Learn More
Content
We have more than 185 faculty members, 8 midwives, 48 residents, 23 fellows and nearly 100 volunteer faculty.  In addition to this we have 19 faculty members at Children's Hospital of San Antonio – CHRISTUS Health.
Meet Our Faculty
Heading
Department News and Events
Content
View obstetric and gynecology related news from Baylor College of Medicine.
View News
Content
The Department of Obstetrics and Gynecology offers a renowned residency program along with a variety of fellowships and medical student opportunities. 
View Programs
Content
Our department is focused on advancing the health of women through research and its translation into improved clinical practice.
Learn More
Content
We offer expert care for every OB/GYN need, improving women's health at every stage of life. View our wide range of services and specialized care centers. 
Learn More
Media Component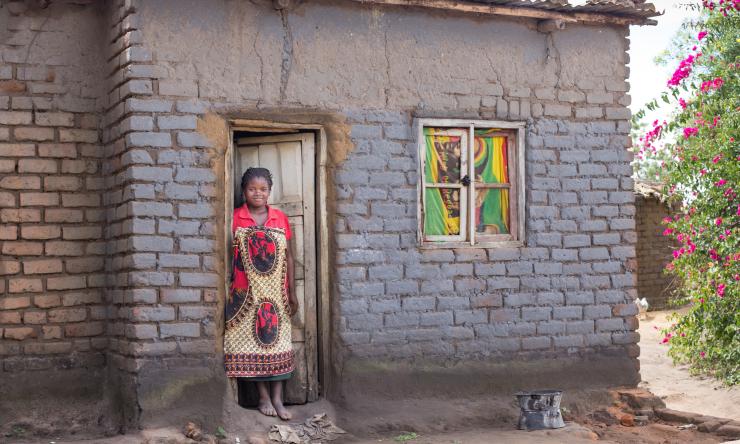 Content
From underserved teens within nearby neighborhoods to underdeveloped nations across the globe, we are bringing life-changing OB/GYN care to communities in need. 
Content
Powered by the generosity of our supporters, our department is making unprecedented gains in women's healthcare and outcomes, changing the lives of the patients we're privileged to care for and those around the world we'll never meet.
Donate Today
Heading
U.S. News & World Report
Content
The department provides a broad range of educational programs for those interested in the field of obstetrics and gynecology.
View Report