Master
Heading
Message from the Chiefs
Media Component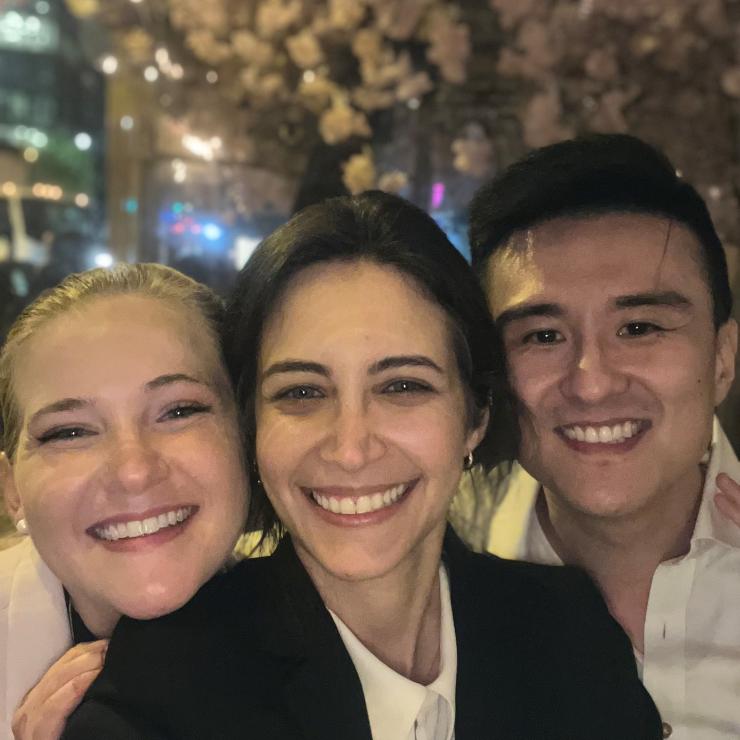 Content
Thank you for your interest in our program. Our mission at Baylor College of Medicine is to provide residents with exceptional educational experience, equip them with knowledge, surgical skills and values necessary to excel in their future careers. We are committed to fostering the next generation of skilled and compassionate obstetricians and gynecologists. We believe in the importance of advancing the field through innovative research, evidence-based practice, and continuous quality improvement. 
With access to the world's largest medical center and a diverse patient population, our training offers numerous opportunities to learn from top physicians in the field. We firmly believe that diversity in healthcare is essential for providing the highest quality of patient care and promoting equitable health outcomes. By intentionally seeking out individuals from various backgrounds, including but not limited to race, ethnicity, gender, sexual orientation, socioeconomic status and geographic location, we aim to create a dynamic and inclusive learning environment.  
Our training spans across five different hospital systems, including public and private hospitals, providing residents with valuable clinical and surgical experience in diverse settings. The curriculum is designed to expose residents to various gynecological subspecialties, such as Female Pelvic Medicine and Reconstructive Surgery, Gynecologic Oncology, Pediatric and Adolescent Gynecology, Minimally Invasive Gynecology Surgery, and Reproductive Endocrinology and Infertility. Obstetrical training encompasses labor and delivery, care of maternal-fetal medicine patients in subspecialty clinics (including the unique Maternal Substance Use Disorder Clinic), and a specialized maternal ICU unit. Residents also gain exposure to critical care through a surgical ICU rotation during their second year, contributing to their experience in managing complex surgical patients. 
We have affiliated fellowships in maternal-fetal medicine, minimally invasive gynecology, pediatric and adolescent gynecology, global women's health, and reproductive endocrinology and infertility, where residents play a crucial role during their rotations. 
Our program values the specific interests of our residents, offering tailored tracks such as reproductive psychiatry which allows residents to work alongside the psychiatry team to better understand psychiatric conditions in pregnancy. As well as a global health track, that seeks to train residents in understanding obstetrical and gynecologic care in low-resource settings while spending several months in Malawi. 
Continued education is paramount at Baylor College of Medicine. Residents benefit from protected weekly didactic sessions that enhance their clinical knowledge and prepare them for board and in-service examinations. Our graduates are expected to demonstrate academic and clinical excellence, including completion, and passing of the fundamentals of laparoscopy exam (FLS) for ABOG board certification. They also regularly present cases at conferences and participate in journal clubs and M&M conferences to discuss the latest evidence-based medicine, mentored by faculty. 
Our department provides abundant opportunities for clinical and basic science research. Residents attend and present at national meetings, such as SMFM, ACOG, AAGL, SGO, SREI, and more. Funding and mentorship are available to support residents throughout the research process. 
Upon completion of residency, Baylor residents are well-prepared to practice medicine nationally and internationally, with graduates pursuing fellowships, academic medicine, and generalist practice. 
  
Above all, the Baylor residents form a close-knit family. The connections made with colleagues and friends during your time at Baylor College of Medicine extend beyond residency, creating a lifelong network. The diversity of our residency program mirrors the variety of backgrounds found in the Texas Medical Center, enabling us to provide compassionate care to our diverse patient population. 
  
We are excited to provide more information about our program and encourage you to reach out with any questions you may have. 
Obstetrics and Gynecology Chief Residents
Jessica Grenvik, M.D.
Sarah Tounsi, M.D.
Yingao Zhang, M.D., MS