Master
Media Component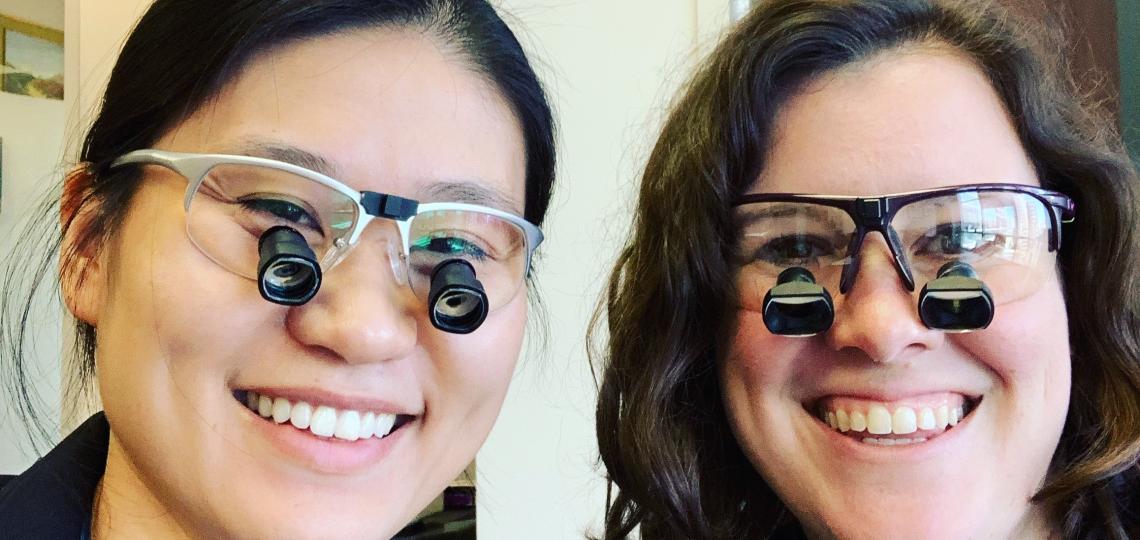 Content
Our two-year fellowship in Pediatric and Adolescent Gynecology provides comprehensive training in both medical and surgical aspects of pediatric and adolescent gynecology utilizing the resources of the Texas Medical Center and Texas Children's Hospital. Fellows learn about the diagnosis and management of common pediatric and adolescent gynecology problems as well as less common conditions through providing excellent gynecological care for pediatric and adolescent patients in the Texas Medical Center.
Candidates should have a strong interest in minimally invasive surgery as well. The fellow will interact will both pediatric and OB/GYN faculties and fellows. Many opportunities for research exist, and innovative clinical investigation is encouraged. Our fellows also participate in resident training and are in charge of monthly resident conferences.
Mentorship is provided to all fellows by PAG faculty as well as other Pediatric and OB-GYN faculty
Simulation activities are available through Baylor and Texas Children's.
Fellows will spend approximately 70% time clinical and 30% for research.  Clinical and research activities are interspersed throughout fellowship, with typically more time for research in the second year.
Rotations
Rotations during fellowship focus on basic Pediatric and Adolescent Gynecology (PAG), complex cases in Pediatric and Adolescent Gynecology, as well as partnering specialties such as Pediatric ER, Child Assessment Center for Abuse, Pediatric Gastroenterology, Pediatric Surgery, Pediatric Urology, Pediatric Hematology, Fertility Preservation, Gender Medicine Clinic, Anorectal Malformation Clinic, Telemedicine Clinics, Genetics, Robotics, Plastic Surgery and Adolescent Medicine
In the second year fellows are given one month of elective time.  Fellows typically have the ability to tailor the elective time to a focus area. Fellows have gone to Malawi to work in the Fistula Center, spent extra time in bleeding disorder clinic, expanded their knowledge in the area of transgender medicine.
Fellows are supervised by fellowship-trained PAG faculty, during PAG rotations and Pediatric specialists or OBGYN faculty for outside rotations. The current schedule offers a balance in the medical and surgical aspects of PAG, with special emphasis on surgery. Rounds are supervised by attending faculty with both in-person and e-rounding options.
Our fellows participate in consults that are received from many pediatric and OBGYN providers locally, regionally and internationally.  The Coronavirus pandemic has opened a new option for our fellows to conduct e-consults.
Call is 1 in 4.
Content
During the monthly pediatric and adolescent gynecology service meeting, patients are discussed from presentation to management and teaching pearls evoked. Fellows meet with PAG leadership as needed for informal teaching sessions. Fellows are encouraged to participate in obstetrics and gynecology educational activities. This includes grand rounds, journal clubs, as well as other selected educational opportunities at Texas Children's Hospital.

Fellows are also involved in several resident and student education forums as instructors. These include weekly sessions teaching the residents and medical students about various aspects of pediatric and adolescent gynecology.

In addition, fellows lecture other departments in Texas Children's on selected topics in the field. Qualified fellows have the opportunity to participate at the attending level at the Harris Health System, where they have the opportunity to work with residents and students.
Content
Texas Children's service-call occurs according to the schedule fellows make. Each fellow have the option to take faculty-level general OB/GYN night-call in the major resident teaching hospital once every two months (50 percent of calls). Usually, this activity takes up less than five percent of the fellowship.