Master
Media Component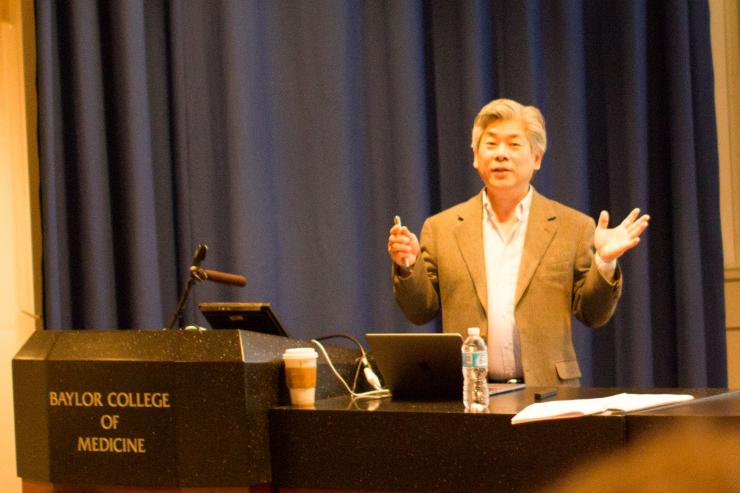 Content
Numerous continuing education programs for various healthcare professionals are offered through the Huffington Center on Aging. The monthly Geriatrics Grand Rounds provide continuing education in clinical geriatrics and gerontology to a multidisciplinary audience of faculty and staff. The monthly conference utilizes case presentations and topic-oriented discussions to present a comprehensive approach to a clinical disorder or issue important to effective care of older people.
The Distinguished Visiting Professor in Geriatrics and Gerontology program supported by the Isla Carroll Turner Friendship Trust benefits a wide variety of health professional and health professions students. Throughout the year, distinguished scholars from leading medical institutions visit the Huffington Center on Aging and exchange ideas with HCOA faculty as well as make presentations on current issues in aging. By virtue of the increased practice knowledge and skills gained through this program, health professionals are better able to serve the older adults in Texas.
Section of Geriatrics faculty also present translational research on a scheduled basis in association with the weekly HCOA Biology of Aging Series.
Comprehensive Board Review in Hematology and Medical Oncology: 5-day comprehensive review of current standards and practices in the management of patients with blood disorders and malignancy. The course is designed to enable the participant to effectively prepare for the American Board of Internal Medicine certification and recertification examinations in Hematology and Medical Oncology. Advances in clinical pharmacology, molecular genetics and risk assessment, and radiation oncology are included.