Master
Media Component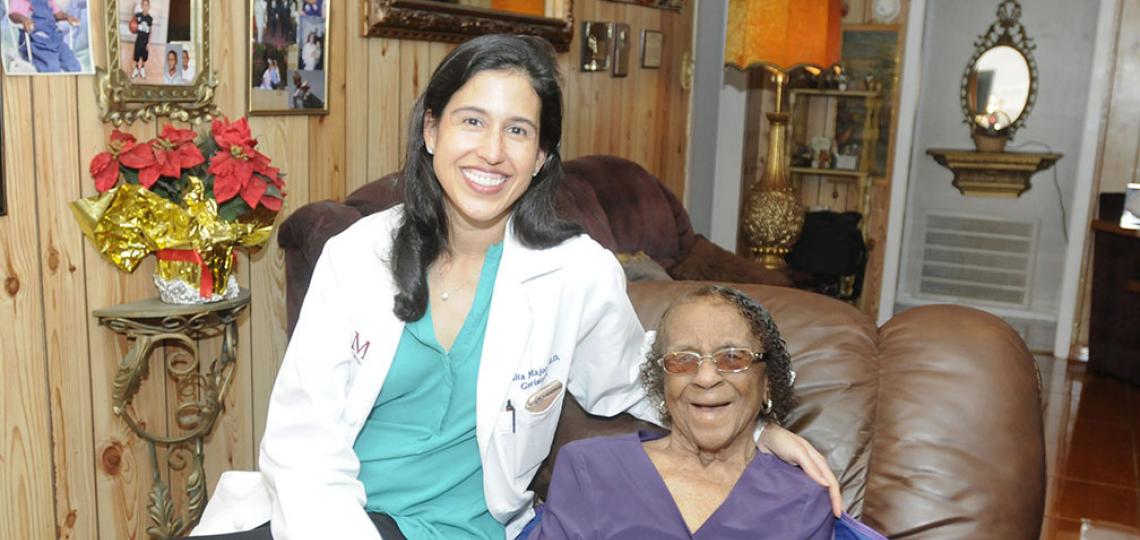 Heading
Section Highlights
Content
Key contributor to the National Nursing Home COVID-19 Project ECHO Action Network.
One of the largest ACGME-accredited geriatrics fellowship programs in the country, committed to training outstanding geriatricians through diverse clinical experiences and academic evidence. Program graduates have assumed positions in top clinical care programs and are leaders in top U.S. academic health centers.
SETx-GWEP, funded by the Health Resources & Services Administration is a five-year, $3.75 million U01 grant as part of HRSA's national Geriatrics Workforce Enhancement Program. We are one of two awarded grants in Texas and the lead institutions, and includes partnerships with the University of Texas Houston, the University of Houston, Texas Southern University, BakerRipley Senior Services, the Montrose Center, MEDVAMC, and several other area healthcare systems.
Our MEDVAMC clinic received national recognition for its designation as an Age-Friendly Health System. This is the first site in the national VA system to achieve both the level 1 and level 2 designations from the Institute for Healthcare Improvement's international initiative to develop Age-Friendly Health Systems.
Harris Health House Service was designated as a Patient-Centered Medical Home by the National Committee for Quality Assurance. The team was also recognized as an Age-Friendly Health System by the Institute for Healthcare Improvement. 
"I have had wonderful opportunities to focus on the care of hospitalized older adults and how we can improve systems of care to improve outcomes for older adults. I love the Geriatrics Section because of the friendly, caring faculty and the opportunity to work with amazing fellows. We all relish the opportunities to share our love for geriatrics with all learners."

Content
We offer a one-year program for physicians designed to develop leadership skills for successful academic careers as clinicians, investigators, educators and administrators in geriatrics.
View Our Programs
Content
Our section is addressing the needs of the aging population through the Huffington Center on Aging at Baylor College of Medicine, recognized as one of the most advanced centers on aging research in the nation.
Learn More
Content
The Section of Geriatrics and Palliative Medicine manages the care of the aging patient through its Senior Care Clinic.
Visit Our Clinics