Master
Media Component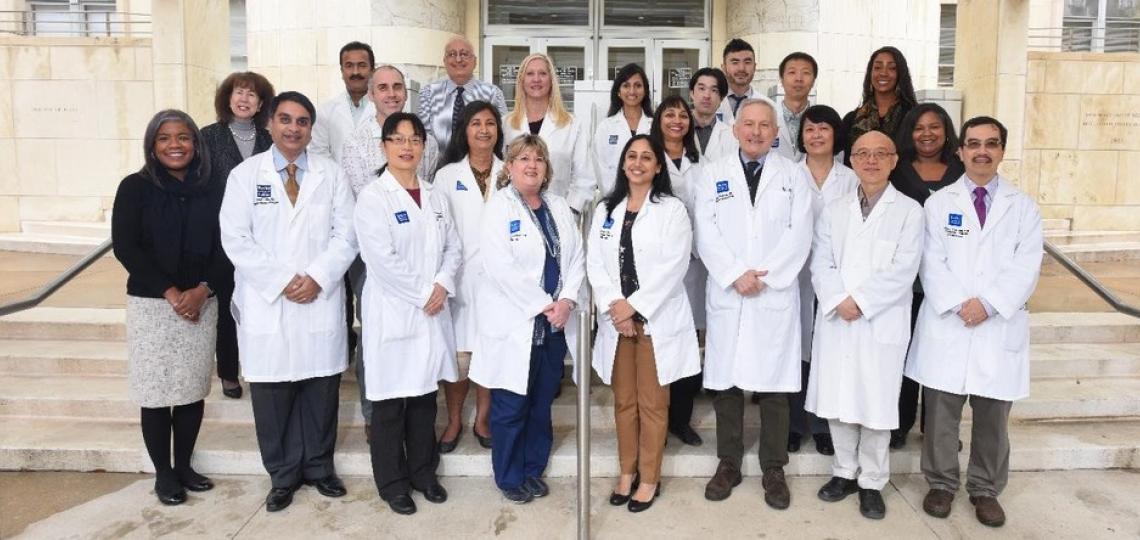 Heading
Section Highlights
Content
As of 2020, the Section of Endocrinology, Diabetes and Metabolism ranks second in NIH-funded grants awarded among the Department of Medicine's divisions and centers. 
We are renowned for our contribution of 51 scientific papers and federally funded research grants totaling $8,500,000 during the academic year 2020-2021. 
Our multidisciplinary programs include an integrated research training program in molecular endocrinology with senior members of the Department of Molecular and Cellular Biology. 
The section is home to a new national Center for the Study of Atypical Diabetes, which will conduct RADIANT (Rare and Atypical Diabetes Network) research at 15 sites around the United States. 
We provide care and treatment for patients with endocrine and metabolic disorders at three pavilions in the Texas Medical Center - Ben Taub General Hospital, Michael E. DeBakey Veterans Affairs Medical Center and Baylor St. Luke's Medical Center.
We offer top clinical care for endocrine diseases at the local and state level, and from our specialized centers, including the Diabetes Center, Obesity Center and Thyroid and Parathyroid Center.
 
Heading
Section Chief's Message
Content
View a message from the Section Chief of Endocrinology, Diabetes and Metabolism, Mark Herman, M.D.
View Message
Content
Our faculty train tomorrow's experts in clinical endocrinology through robust fellowship and medical school training programs. 
Learn More
Content
We support a robust biomedical research base, covering a broad range of diseases and conditions within the section's Diabetes Research Center.
Find Out More
Content
Our clinicians provide state-of-the-art, caring treatment for patients with endocrine and metabolic disorders at four locations in the medical center.
Visit Our Clinics
Media Component
Credit
BCMweb
Heading
Learn About Diabetes
Content
Watch this video about diabetes with our Drs. Mandeep Bajaj and Jasmine Boparai.