Master
Media Component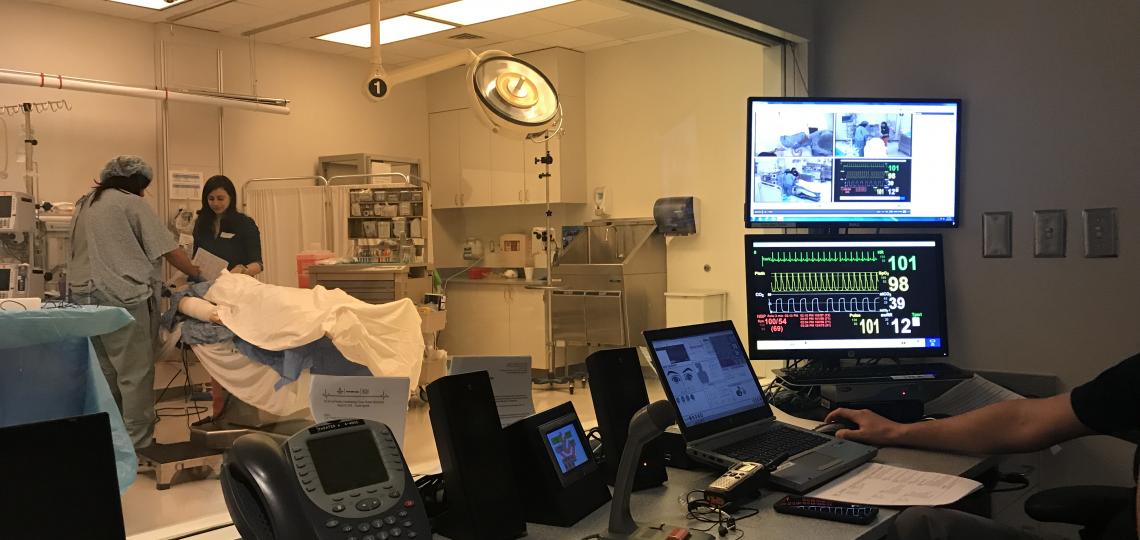 Content
Introductory Pediatric Anesthesia Curriculum – Monday, Thursday, and Friday mornings, this course helps to build foundational knowledge in pediatric anesthesiology.  Fellows join the CA2 residents in this flipped classroom curriculum completing pre-class work and hands-on in-class sessions.  Fellows are expected to attend, as permitted, by the rotation schedule for the first three months of the year.
Pediatric Anesthesiology Fellows & Faculty Conference (PAFFC) - Tuesday mornings, a series of lectures/presentations, and problem-based learning discussions by fellows, faculty, and guest speakers.
Pediatric Anesthesia Quality Improvement Conference (PAQIC) - occurs once a month on Tuesday mornings. Fellows, residents, and faculty may present at this conference.
Pediatric Anesthesia Comprehensive Review Series (PACRS) - Tuesday evenings. Fellow-led educational series devoted to preparation for the Pediatric Anesthesiology Board Examination using the exam content outline as a guide. 
Departmental Journal Club – Fellows gather periodically to critically evaluate recent peer-reviewed papers in pediatric anesthesiology.  The discussion focuses on research methodologies, study strengths and weaknesses, among others. These occur on Tuesday evenings during 4 of the PACRS sessions.
UT Houston Pediatric Anesthesia Journal Club – Periodically fellows are invited to join residents, fellows, and faculty from UT Houston and MD Anderson in discussing recent peer-reviewed articles in anesthesiology.
Pediatric Cardiovascular Anesthesia Conference - Thursday mornings. Covers a broad range of CV anesthesia topics delivered by faculty and guest speakers.
Keats' Corner Lecture Series – Cardiovascular anesthesia-focused case-based discussions that occur on 2 – 3 Friday mornings a month.
Fundamentals of Clinical Research – Educational series from January to March focused on discussing the basics of clinical research.
Preparation for ABA Oral Exams - Two Fridays per month, typically January through May, with faculty volunteers who are ABA examiners.
Simulation - Five half-day workshops dispersed throughout the year involving simulation training and assessment, including two workshops focused on OSCE board preparation.
Annual Fellows Boot Camp – Every August, a two-day immersive experience for fellows.  Fellows have simulation training on the first day.  On the second day, fellows have a series of workshops, including regional anesthesia, one-lung ventilation, difficult airway, point of care ultrasound, among others.
Committee Membership -  All fellows are members of the Fellowship Selection Committee. Fellows are active participants in fellowship recruitment efforts and are encouraged to provide input on candidates.  In addition, fellows are invited to join other Departmental Committees based on each individual's interest.