Master
Media Component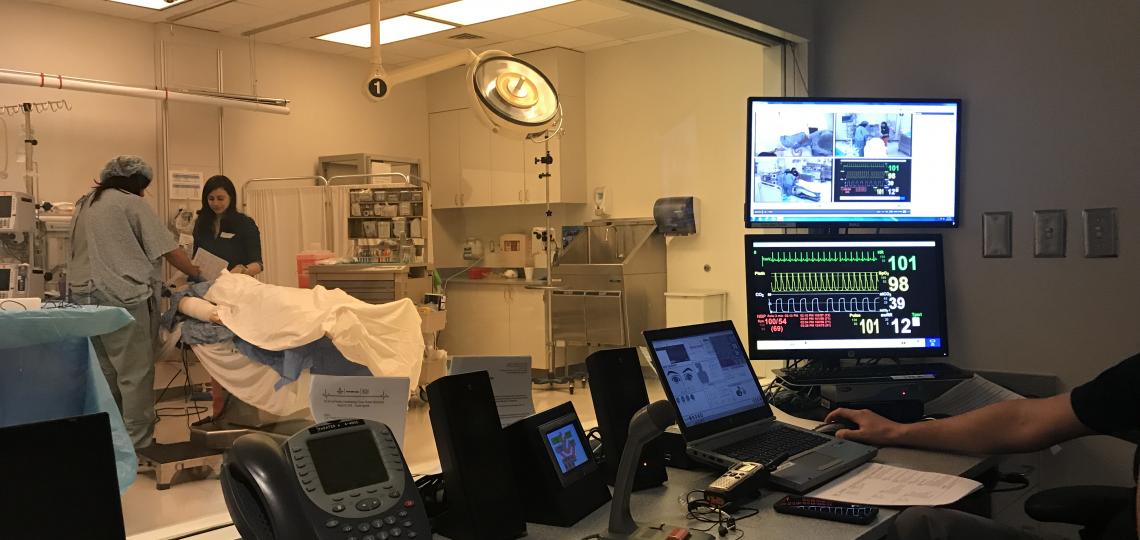 Content
Pediatric Anesthesiology Fellows & Faculty Conference (PAFFC) - Tuesdays mornings, a series of lectures/presentations, and problem-based learning discussions by fellows, faculty, and guest speakers. Also, journal club and "Case of the Day" discussions. Faculty and residents are encouraged to come, but the conferences are geared to fellows' education.
Pediatric Anesthesia Quality Improvement Conference (PAQIC) - occurs monthly on Tuesday mornings. Fellows, residents, and faculty may present at this conference.  
Pediatric Anesthesia Comprehensive Review Series (PACRS) - Tuesday evenings. Weekly fellow-led educational series devoted to preparation for the Pediatric Anesthesiology Examination. It offers a systematic dissection of the content outline for the examination with faculty mentorship.
Cardiac Anesthesiology Fellows Conference - Thursdays mornings. Covers a broad range of topics with the leadership of the discussions by faculty and fellows.
Fundamentals of Clinical Research - Graduate-level curriculum from January to March to discuss the basics of clinical research.
Preparation for ABA Oral Exams - Two Fridays per month, January through May, with faculty volunteers who are ABA examiners.
Evening Lecture Series: Professionalism, communications, career development seminar - One Thursday evening a month. Small group discussion with fellows, selected faculty leaders, and guests on varied topics, emphasizing issues of professional development and communication skills. Didactic readings, discussions, videotaping, and role-playing are used. Dinner is provided for these sessions.
Quality Improvement Project - Fellows are required to select from a list of potential projects or suggest a project of their choice, designed to give the individual exposure to how new practices, products, policies are implemented within a large institution or practice. At the end of the year, the fellows will present their project at the fellows' conference, emphasizing the learning experiences gleaned from the implementation process. Current structure is two larger QI projects with four fellows involved in each project.
Simulation - Five half-day workshops dispersed throughout the year involving simulation training and assessment, including two workshops focused on OSCE board preparation.
Committee Membership - All fellows are members of the Fellowship Selection Committee and the Departmental QI Committee. Fellows are active participants in interviewing and welcoming fellowship candidates and are encouraged to provide input on candidates.