Dr. Jihye Yun named Pew-Stewart Scholar for Cancer Research
Media Component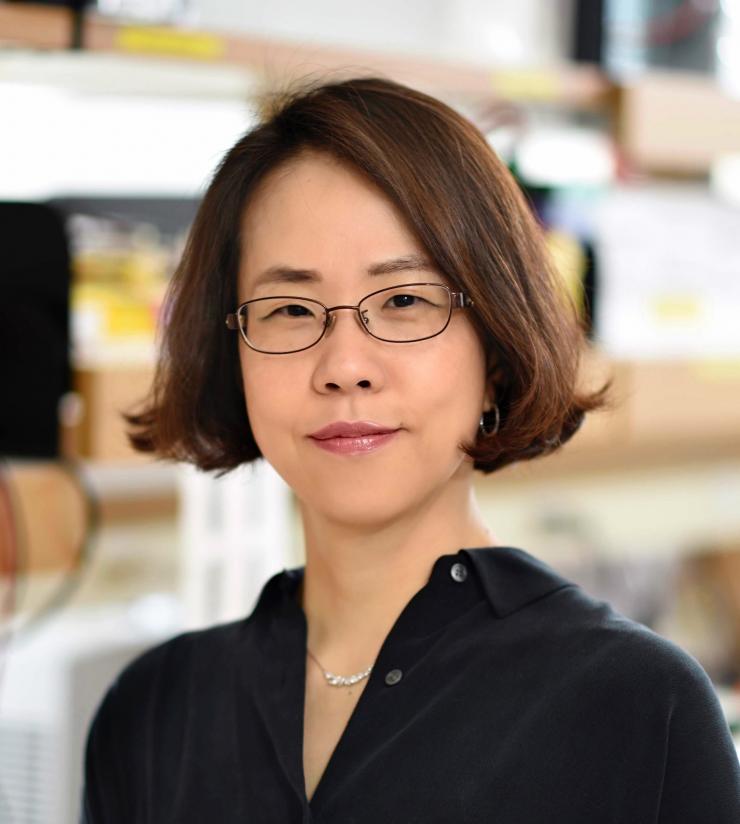 Content
The Pew-Stewart Scholars Program for Cancer Research, presented by the Pew Charitable Trusts and Margaret Stewart Trust, supports cancer researchers working toward a cure for the complex disease. The five early career scholars who make up the 2020 class will each receive a four-year grant to advance innovative research into the development, diagnosis and treatment of cancer.
"I am honored and thrilled to be named a 2020 Pew-Stewart Scholar for Cancer Research," said Yun, also a Cancer Prevention and Research Institute of Texas Scholar. "Despite the importance of diets on our health, there is currently a fundamental gap in understanding the effects of diets on health and disease. This award will allow my team to tackle this rich and relatively unexplored area that has huge potential to transform the field of cancer research using innovative experimental model systems and cutting-edge technologies."
Yun's previous research in this area has been published in the journal Science. She and her team found that consuming a daily modest amount of high-fructose corn syrup – the equivalent of people drinking about 12 ounces of a sugar-sweetened beverage daily – accelerates the growth of intestinal tumors in mouse models of the disease, independently of obesity.
Next, Yun and her team will work to identify the molecular mechanisms by which sugary drinks facilitate colon tumorigenesis. They will focus on how sugary drinks can alter gut bacteria and how this altered gut bacteria, in turn, can contribute to colon cancer development. Ultimately, Yun wants to identify sugar-specific bacteria or metabolites, which can serve as new targets for prevention and treatment for colon cancer patients.
"I hope that our research on sugary drinks, microbiomes and colorectal cancer will directly and immensely impact the scientific community, health education and public health policy to meaningfully prevent cancers and many other chronic diseases," Yun said.
Find more information about this year's Pew Scholars and their research here. Read more about Yun's research into sugary drinks and colorectal cancer here.