Research Day delivers look into health, science policy
Media Component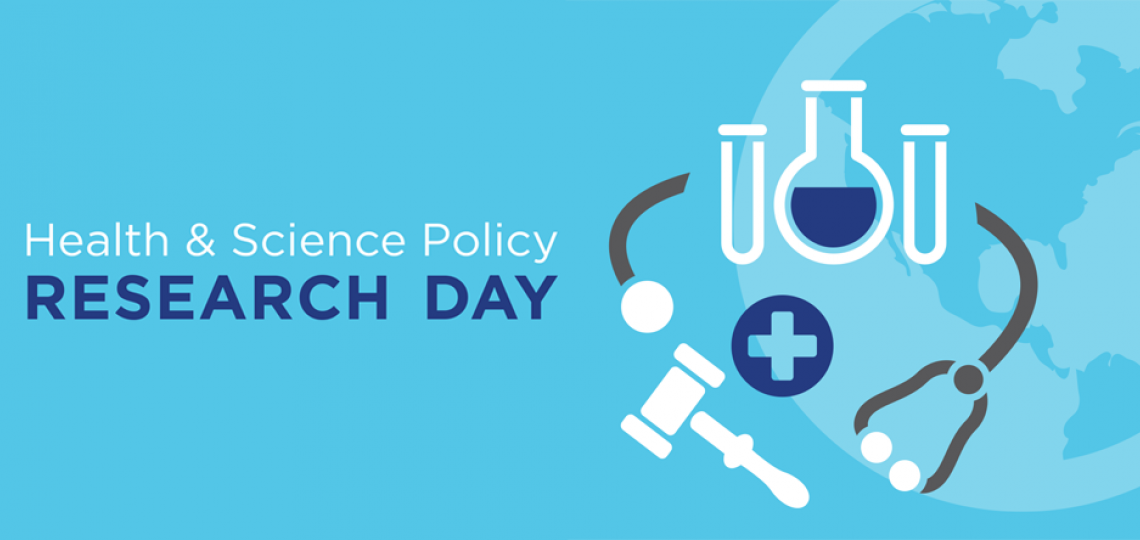 Content
Society is experiencing an increasing curiosity and determination to understand healthcare at every level, including health policy and how it affects patients and practices. The Center for Medical Ethics and Health Policy at Baylor College of Medicine is a leader in developing and implementing curriculum to address this need and has now launched an effort to engage the community in a wide range of topics related to health and science policy. As part of this continued mission, the Center will host its first-ever Health and Science Policy Research Day on Tuesday, April 2, 2019.
"This Research Day is designed to be an informational, invigorating and accessible daylong event that engages students, scholars and anyone interested in the ever-changing health and science policy landscape," said Dr. Christopher Scott, Dalton Tomlin Chair of Medical Ethics and Health Policy and associate director of health policy in the center.
The event will feature 12 presentations from faculty not only from Baylor, but also from collaborators at partner institutions across the Texas Medical Center, including Rice University, Texas Children's Hospital and the Center for Innovations in Quality, Effectiveness & Safety, among others.
Dr. Paul Klotman, president, CEO and executive dean of Baylor, and Dr. Amy McGuire, director of the Center, will deliver the opening address at 8:30 a.m., setting the tone for a stimulating day discussing the latest updates in health policy.
"This Research Day is a great opportunity to showcase the latest in health and science policy and give attendees a chance to hear from the renowned leaders in the field," said Klotman.
The lunchtime keynote, given by internationally renowned science and policy researcher Dr. Tim Caulfield from the University of Alberta, will explore celebrity health advice and trends through his presentation called, "Is Popular Culture Killing Science (and You)?" Attendees may recognize Caulfield from the popular Netflix series, "A User's Guide to Cheating Death," in which he tackles health fads and myths, separating fact from fiction.
Additional topics covered throughout the day include:
Science Policy
• Vaccine policy: looking at success and threats (Dr. Peter Hotez)
• What to expect when expecting CRISPR baby #4: strategies for governance of human genome editing (Dr. Christopher T. Scott)
• Innovating for global health: challenges and opportunities (Dr. Sharmila Anandasabapathy)
• Catching a killer: the forensic use of DNA databases (Dr. Amy McGuire)
• DIY genomics: (Christi Guerrini)
• Neuroethics in an era of rapid neurotech developments (Dr. Gabriel Lazaro-Munoz)
Health Policy
• Free-standing emergency room care (Dr. Vivian Ho)
• Effects of Medicaid expansion on care for veterans (Dr. Laura A. Petersen)
• Medicare for all (Dr. Cedric Dark)
• A tangled web: complexity in health policy (Dr. Heidi Voelker Russell)
• Failure to latch: breastfeeding and parenting policies in the health professions (Dr. Stephanie Morain)
• Public charge: impact on families, clinicians, and health care systems (Dr. Jean Leclerc Raphael)
The presentations will be moderated by Baylor faculty, including Dr. Jenny Blumenthal-Barby, Dr. Kevin Furman Erickson, Jared Howell and Dr. Stephen E. Whitney. A poster session showcasing student and faculty research also will be on display during a cocktail hour at the end of the day.
"My hope is that attendees take away a new, renewed or greater understanding of three to four health policy issues that affect the public as a whole and a better idea of how health policy shapes legislation and the delivery of healthcare," said Scott. "Additionally, the Research Day allows us to spotlight the incredible research and findings from students enrolled in our Health Policy Pathway."
The Health and Science Policy Research Day will be held in Baylor's Cullen Auditorium from 8 a.m. to 5:30 p.m. View a detailed schedule and registration information. Abstract submissions for the poster session should be submitted by March 15.