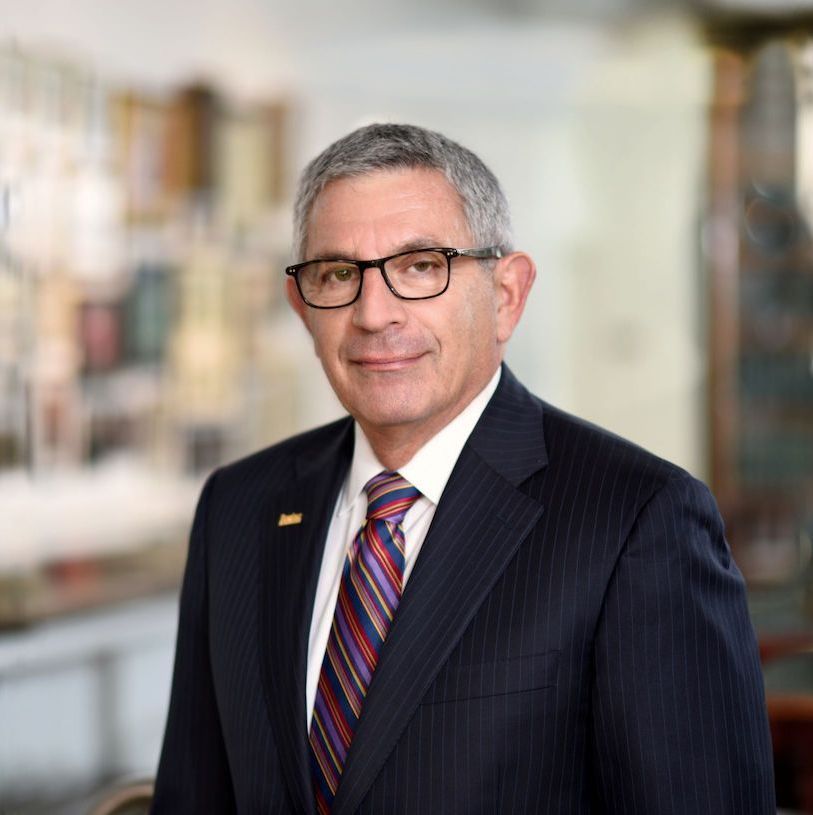 Email
Phone
Is this you?Log in to edit your profile.
Positions
President & CEO

Baylor College of Medicine
Houston, TX, US

Executive Dean

Baylor College of Medicine

John E. and Clara B. Whitmore Chair for the President

Baylor College of Medicine
Education
Research Fellowship from Duke University Medical Center

06/1982 - Durham, North Carolina, United States

Residency from Duke University Medical Center

06/1981 - Durham, North Carolina, United States

M.D. from Indiana University School Of Medicine

05/1976 - Indianapolis, IN, United States
Honors & Awards
Elected to Association of American Physicians

01/2001

Elected to American Society of Clinical Investigation

01/1993

New York Magazine Top Doctors, Castle Connolly America's Top Doctors

01/2006 - 12/2007

Physician of the Year, The Mount Sinai Hospital

01/2009
Professional Interests
Future of Academic Medicine
Academic Medicine Leadership
Medical Education
Molecular Virology
AIDS Pathogenesis
HIV-Associated Nephropathy
Professional Statement
Since September 1, 2010 I have had the privilege of serving as President and CEO of Baylor College of Medicine, one of the world's leading health science universities.
My position as the leader of Baylor College of Medicine has highlighted to me the need for radical change in academic medicine. Through the application of scientific principles across all areas of the College, we are creating new models for how we manage and operate the College; deliver care focused on value and on the individual; and conduct research. As we develop these new models we are changing the way we educate the next generation so that they will be prepared, not only to work with new approaches, but to continue to evolve our models for changing times. We are redefining academic medicine.
In the laboratory my work has blended both basic and clinical research in molecular virology and AIDS pathogenesis. I have mentored over 50 clinical fellows, postdoctoral fellows, and students in my laboratory, most of whom are now independently funded, including four who currently serve as chairs of medicine and four others who lead major institutes or centers. Among other achievements, the work in my laboratory, led to development of the first small animal model of HIV-associated nephropathy using transgenic techniques.
Throughout my career, enhancing medical education has been a driving force. As Chairman of Medicine at Mount Sinai School of Medicine I led a redesign of the residency program that helped make it one of the top internal medicine programs in the country. At Baylor, I am working with the leadership of all four schools to strengthen and expand medical and scientific education from kindergarten through post-graduate training.
Ultimately the goal of all we are doing at Baylor is to improve the health and wellbeing of the people of Houston and the world. Achieving this requires engagement in the world outside academia to shape and encourage adoption of new policies. Toward this end, I work with our local and national governments as well as Baylor's affiliated institutions and serve on many local and national boards and committees, including the Greater Houston Partnership, the American Association of Medical Colleges, and the boards of several companies.