Master
Heading
Why Choose Baylor Medicine Dermatology?
Content
Each treatment is performed by a skilled doctor.
We own a state-of-the-art hair removal system carefully picked for maximum effectiveness and safety: the GMAX PRO. The GMAX PRO can be used safely on all skin types. 
Heading
Frequently Asked Questions About Laser Hair Removal
Media Component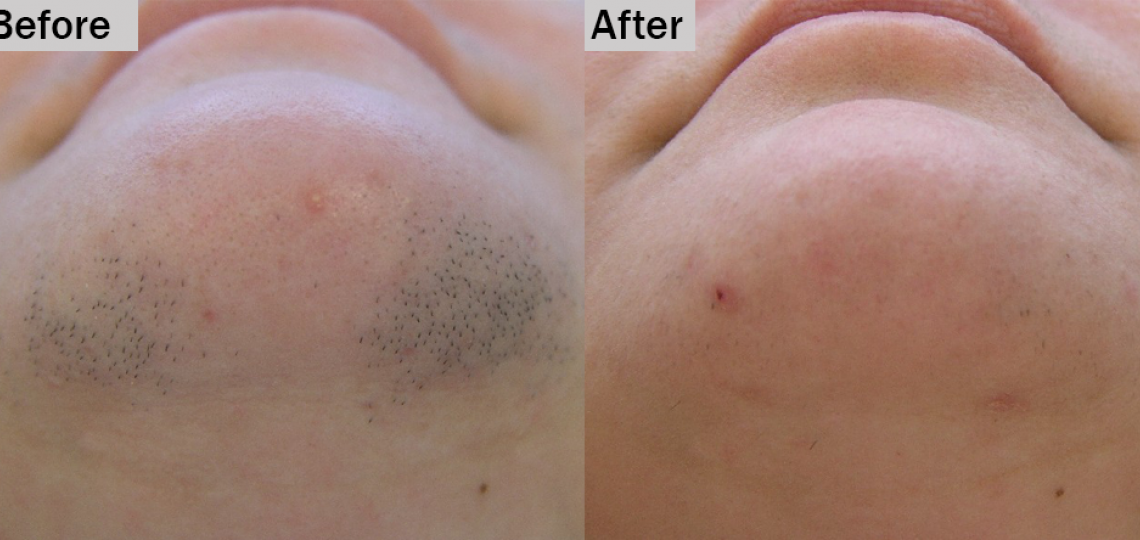 Content
The picture on the left below is a Baylor Medicine Dermatology patient who has undergone two sessions. The picture on the right is seven months after treatment. If a hair does not recur within in six months of treatment it is most likely permanently removed.