Master
Media Component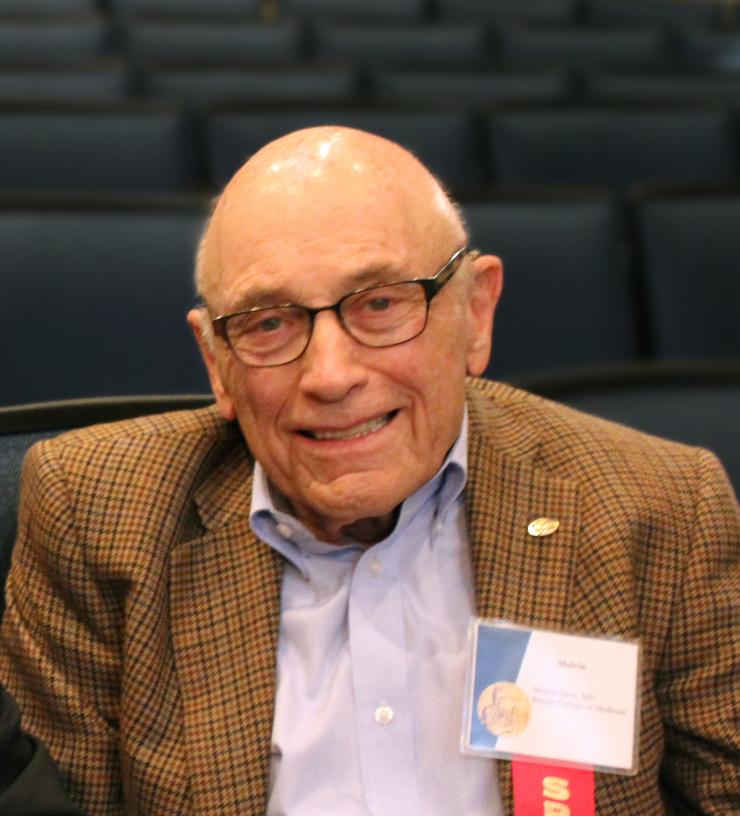 Content
Dr. Melvin Spira served in the United States Navy during World War II where he completed his pre-dental studies. He graduated from Northwestern University Dental School with a dental degree in 1947. Soon after, he began practicing dentistry with his father in Chicago, Ill. He was called back to active duty in 1948 and served aboard the USS Philippine Sea and the USS Leyte and had the dental responsibilities for 700 marines in the Mediterranean. In 1950, after being released to the reserves, Dr. Spira entered Northwestern University Graduate School intent on obtaining a master's degree in oral surgery. He soon decided to focus on a career in plastic surgery. He spent three years in a general surgery residency at Duke University Medical Center in Durham and then completed his plastic surgery residency at Baylor College of Medicine in 1931.
He joined the faculty at Baylor College of Medicine and was appointed as chief of plastic surgery by Dr. DeBakey in 1976. He served in that capacity for 19 years.
Dr. Spira has held memberships in many organizations serving as president of the Houston Society of Plastic Surgeons, the Texas Society of Plastic Surgeons, the American Society of Maxillofacial Surgeons, and the American Association of Plastic Surgeons. In 1985, he was elected as chair of the American Board of Plastic Surgery. The Houston Surgical Society named him their Distinguished Houston Surgeon of 1996.
Dr. Spira is a well-published author having authored over 181 peer-reviewed articles that have been published in many scientific journals. In addition, he has authored 41 book chapters.
As an educator, Dr. Spira is devoted to teaching the next generation of medical students and residents the important lessons he learned from his own professors and teachers. "I will continue to teach and practice the specialty and follow the dictum set forth by my professors and teachers, that 'the professional man has no right to be anything other than a continuous student.'" - Melvin Spira, M.D., D.D.S.
Dr. Spira passed away on Oct. 8, 2020 in Carlsbad, CA. He was born in Chicago, IL on July 3, 1925. 
Media Component
Credit
Scott Holmes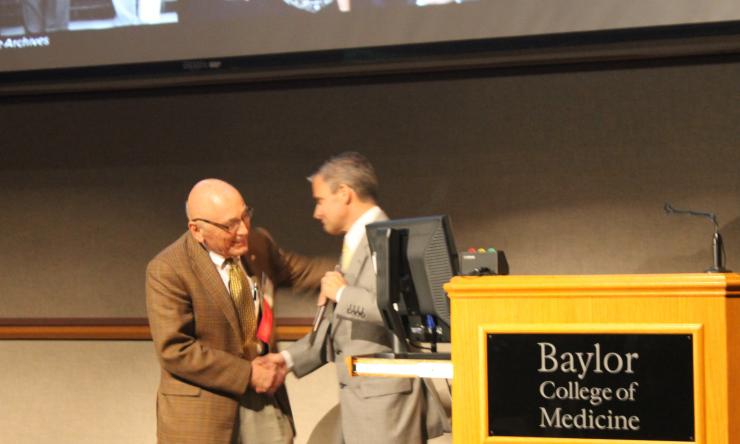 Heading
Distinguished Service Award
Content
Melvin Spira, M.D., D.D.S., award presentation by Larry H. Hollier Jr., M.D. in 2014.