Master
Media Component
Credit
Courtesy of Baylor College of Medicine Archives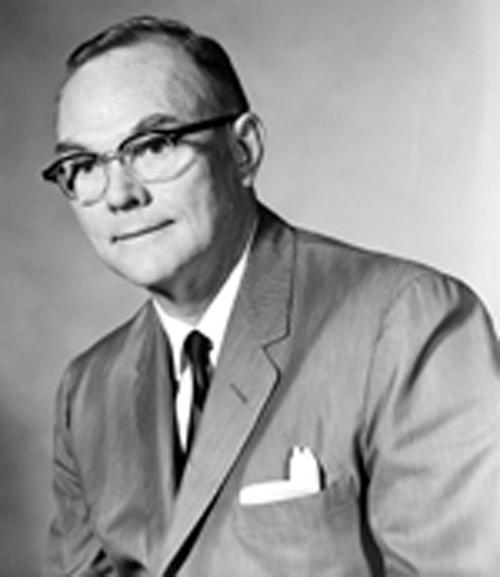 Content
Dr. Francis Cowgil Usher received his undergraduate degree from The University of Texas in 1930 and his medical degree from the University of Pennsylvania in 1935. He completed his internship in 1937 at Lankenau Hospital in Philadelphia and a residency in general surgery in 1940 at the Mayo Clinic in Rochester, Minn. He served as an army surgeon in Germany and England as a Lieutenant Colonel from 1940-1945.
He moved to Houston, Texas, in 1946 where he worked as a general surgeon in private practice. He joined the faculty at Baylor College of Medicine as a clinical associate professor in 1949.
Dr. Usher published many scientific papers on a variety of subjects including jejunostomy feeding, colon surgery, and postmastectomy sarcoma. Of the 36 papers Dr. Usher published from 1958 to 1963, 19 of them were dedicated to the subject of hernias.
Dr. Usher is best known for his research focused on the recurrence of hernias after hernia repair surgery, the most common procedure he performed in his general surgery practice. Dr. Usher's diligent pursuit of research led him to work with chemists and engineers to create a surgical mesh that would resist rigidity, fragmentation, loss of strength, and foreign body rejection. His patented polypropylene mesh and monofilament suture are not only still in use today but are the first choice of many surgeons throughout the world.
Dr. Usher's invention has shaped modern medicine and is the innovation that allows for successful hernia repair to this day. Millions of people around the world have benefitted and continue to benefit from Dr. Usher's legacy.