Master
Media Component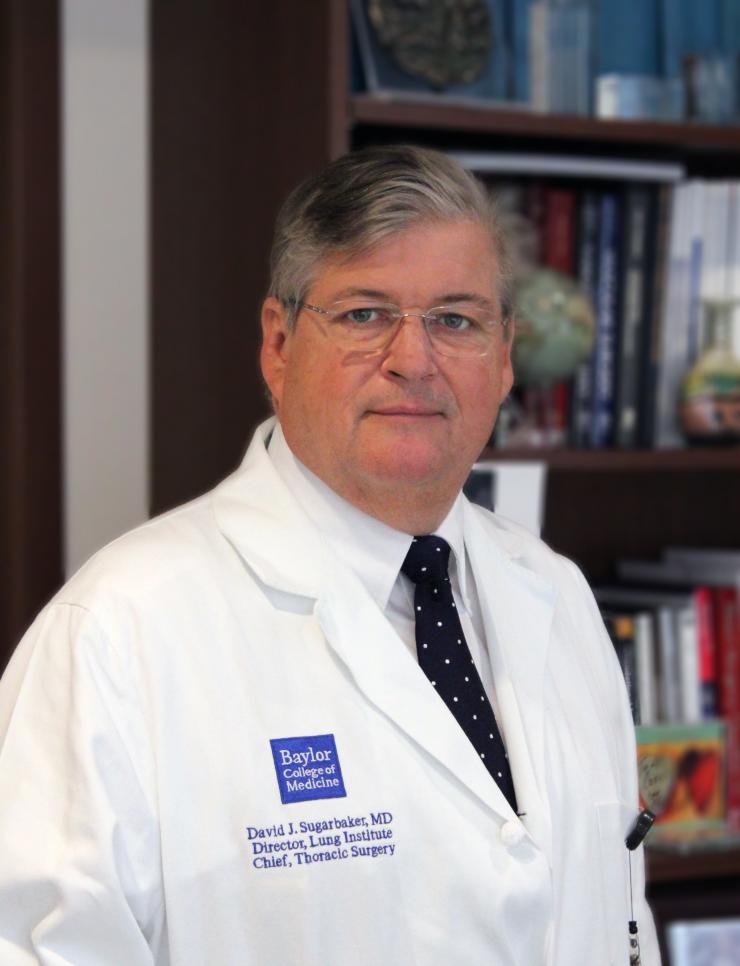 Content
Dr. David Sugarbaker was the founder and chief of the Division of General Thoracic Surgery and the founding director of the Baylor College of Medicine Lung Institute at Baylor St. Luke's Medical Center and the Mesothelioma Treatment Center (MTC) at Baylor College of Medicine. He and his team focused on developing medical and surgical treatments for benign and malignant thoracic and esophageal diseases. Dr. Sugarbaker was considered one of the foremost experts and pioneers in the treatment of malignant pleural mesothelioma (MPM).
Prior to coming to Baylor, Dr. Sugarbaker served as founding chief of the Division of General Thoracic Surgery at Brigham and Women's Hospital in Boston and as the Richard E. Wilson Chair of Surgery at Harvard University. His major contributions to the field include refining the techniques of extrapleural pneumonectomy (EPP), developing methods to perform intraoperative heated chemotherapy, and creating clinical trials to establish working intraoperative chemotherapies. Dr. Sugarbaker's later research focused on improving drugs for therapy of malignant pleural mesothelioma. 
In 1992, Dr. Sugarbaker developed the first general thoracic surgical residency track in the United States, and he eventually trained more than 80 residents, many of whom subsequently became leaders in the field. Among many other awards and accolades, he won the Pioneer Award from the Mesothelioma Applied Research Foundation in 2012 and was the 94th president of the American Association for Thoracic Surgery (AATS). Dr. Sugarbaker also authored "Adult Chest Surgery," now in its third edition and titled, "Sugarbaker's Adult Chest Surgery." Dr. Sugarbaker's clinical interests included video-assisted thoracic surgery, minimally invasive surgery, lung volume reduction surgery, and general thoracic surgery.
Dr. Sugarbaker died Aug. 29, 2018.