Master
Media Component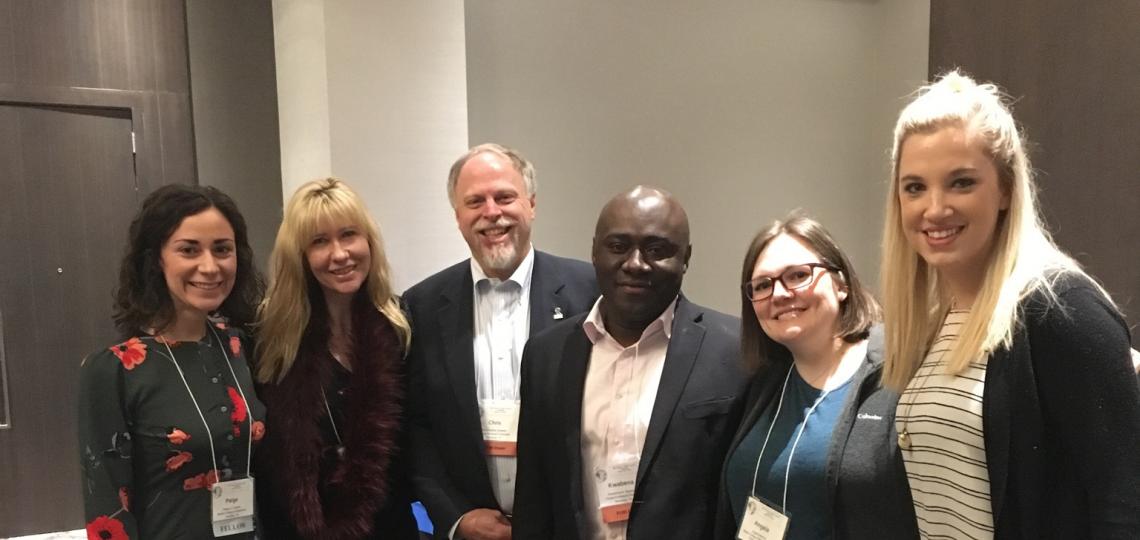 Heading
About Our Program
Content
The Division of Public Health Pediatrics trains clinicians of the next generation to provide high-quality care and thoughtful clinical evaluations for children who are suspected victims of child maltreatment. You will learn how to work with families and children who may have been neglected, physically or sexually abused, or subjected to child abuse in a medical setting. We encourage our fellowship trainees to pursue clinical, quality, safety, and basic science research and we support and foster their interests in education, advocacy, maltreatment prevention and community outreach.
The Child Abuse Pediatrics Therapy is an ACGME accredited three-year fellowship. Completion of the program prepares the candidate to sit for the Child Abuse Pediatrics board examination. One fellowship position is open per academic year and the program accepts applications July through Oct. 15. To foster a deeper understanding of the many implications of childhood maltreatment and adversity to the pediatric population, obtaining a Master's degree is strongly encouraged in the course of training, and is facilitated by the program.
Fellows evaluate patients when there is a concern for abuse or neglect and participate in the subset of medical assessments of sexually abused children. Fellows also serve as expert witnesses when these victims' cases come to trial. Our fellows have exposure to the other aspects of a child abuse investigation and evaluation performed by multiple disciplines, such as forensic interviewing, therapy services, Child Protective Services investigators and directors, and law enforcement officials, as well as a role in multidisciplinary team meetings.
As a child abuse pediatrics fellow, the depth and breadth of clinical exposure builds a solid and thorough foundation in the recognition and treatment of all types of child maltreatment.
Content
The patient population at our clinical sites - including Texas Children's Hospital, The Children's Assessment Center, and the Institute of Forensic Sciences - is large and varied, and trainees have robust exposure to all areas of clinical assessment of child maltreatment: physical abuse, sexual abuse, neglect and medical child abuse. Fellows obtain a deep reservoir of clinical experience by the time of their graduation.
Approximately 2,500 suspected victims of abuse and neglect are evaluated annually at Texas Children's and The Children's Assessment Center in Houston.
Texas Children's is one of the largest pediatric hospitals in the nation with more than 4.3 million patient encounters annually. It is consistently ranked among the top five children's hospitals in U.S. News & World Report. 
The Children's Assessment Center provides a professional, compassionate and coordinated approach to the treatment of sexually abused children and their families in the greater Houston community. Additional community and Houston medical center partners include the Institute of Forensic Sciences and the Houston District Attorney's Office, where fellows rotate to develop further understanding of the forensic aspects of this subspecialty.
 
Community Programs, Prevention and Research
The Child Protection Team is the clinical arm of the Division of Public Health Pediatrics. The Division also includes a robust portfolio on community programs and research projects that designed to prevent and mitigate adverse childhood experiences and to promote safe, stable, and nurturing parent-child relationships.  To learn more about our community programs, prevention, and research, click here.
 
Faculty
The Division of Public Health Pediatrics has 6 CAP attendings and 2 Foster Care attendings who serve as teachers and mentors, helping our fellows reach their full potential.