Master
Media Component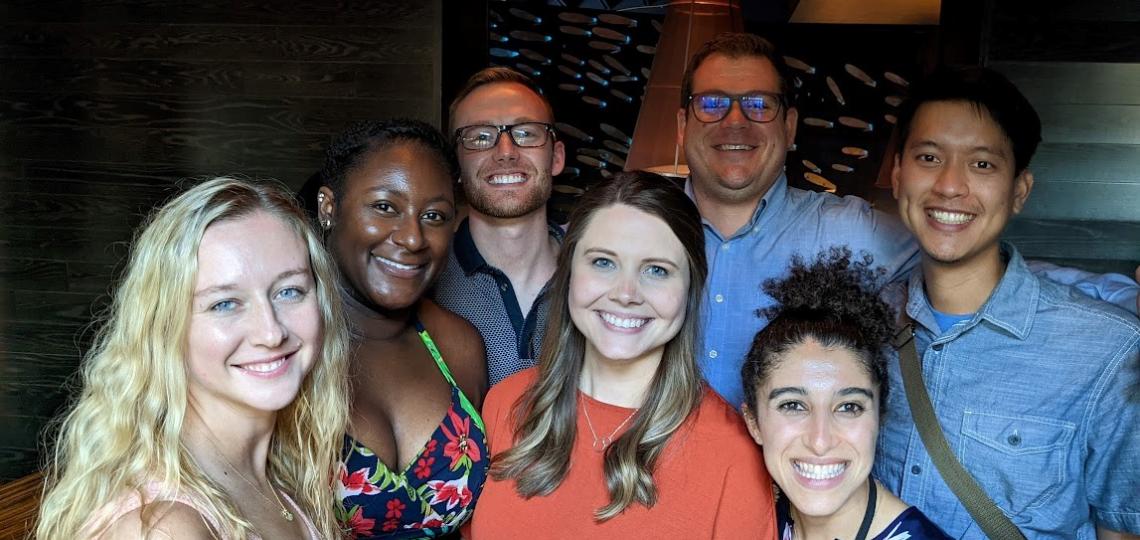 Heading
Message from Program Leadership
Content
Baylor College of Medicine and Texas Children's Hospital are at the forefront of the rapidly expanding field of pediatric hospital medicine. As an established program that is both AGCME-accredited and APA-accredited, we combine robust learning opportunities with invaluable mentorship to help fellows meet their individual career needs.
The health and safety of our fellows is of paramount importance to us at all times. Our aim is to train fellows to become leaders in pediatric hospital medicine. We tailor fellowship experiences to meet each individual fellow's career goals – be it medical education, quality improvement, clinical research, administration, or advocacy. 
We believe diversity is integral in the future leaders of our field to ensure
academic excellence and reduce healthcare disparities in the communities we serve. Our fellowship, along with Baylor College of Medicine as a whole, is dedicated to recruiting fellows from diverse backgrounds and providing a safe and supportive learning environment for them to grow. 
If interested, please contact us. We look forward to hearing from you. 
Content
Texas Children's Hospital, our primary training location, is consistently ranked among the top five pediatric hospitals in the nation by U.S. News & World Report.
Heading
About the Program
Content
We train pediatric hospitalists for leadership roles in academic environments and to generate new knowledge in the discipline. The Pediatric Hospitalist Medicine Fellowship at Baylor College of Medicine is a two-year program that focuses on clinical experience, academic teaching, research and administrative skills.
Clinical training takes place primarily at Texas Children's Hospital, the largest freestanding children's hospital in the United States. A top pediatric hospital, Texas Children's has garnered a reputation for excellence in clinical care. Baylor, with more than $500 million in research dollars, is considered one of the nation's top medical schools. Clinical experience focuses on inpatient acute care as part of the inpatient hospitalist program that currently treats more than 3,000 patients annually. Elective experiences in over 40 pediatric subspecialties are offered.
Academics and teaching are integral parts of the program. The pediatric hospitalists are members of the core teaching staff for Baylor students and residents. The fellow is involved in daily teaching activities and in the preparation of formal lectures for medical students and residents and participates in our division's monthly journal club, inpatient case reviews, and morbidity and mortality conferences.
Scholarly activity is expected and supported during this fellowship. The formal two-year curriculum integrates principles of evidence-based medicine, epidemiology, biostatistics, quality, medical manuscript writing and scientific presentation. A hypothesis-driven project is developed under the guidance of an academic and research mentor.
Fellows receive training in administration with a goal that they will be able to serve in a variety of leadership roles upon completion of this two-year training program. Trainees develop a familiarity with patient safety and risk management, participate actively in administrative committees, engage in community advocacy, participate in quality improvement projects and gain knowledge in billing and accreditation processes.