Master
Media Component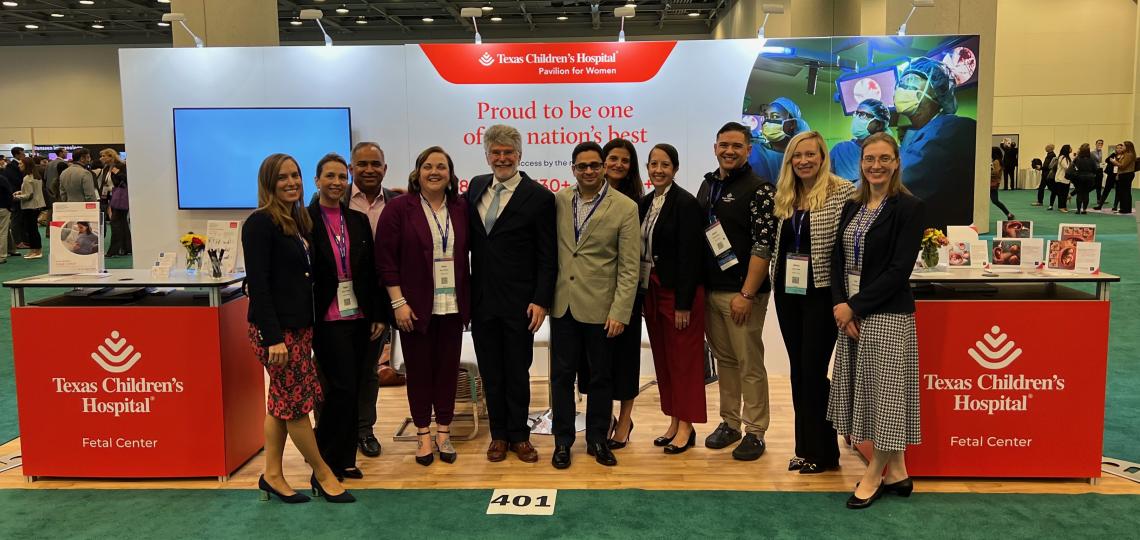 Content
The perinatal surgery fellowship is a two-year training program, approved by the Baylor College of Medicine graduate medical education (GME) and the Texas Medical Board. At the completion of their fellowship, the perinatal surgeon will have received training in some or all of the following areas:
Evaluation of complex fetal anomalies by ultrasound and MRI. 
Laser ablation of placental anastomoses in the treatment of twin-twin transfusion syndrome, selective intrauterine growth restriction, vasa previa and placental chorioangioma.
Laparoscopic approach to the uterus for the purpose of fetoscopic surgery and maternal-fetal surgery.
Ultrasound-guided shunt placement in the fetal thorax or bladder.
Intrauterine fetal blood transfusion for fetal anemia.
Ultrasound guided amnioreduction, vesicocentesis and thoracocentesis.
Radiofrequency ablation and bipolar cord coagulation for treatment in complex monochorionic multiple gestations.
Ex Utero Intrapartum Treatment procedure (EXIT) to perform various interventions to stabilize the fetus during transition to neonatal life.
Hysterotomy for providing access to a fetus for open fetal surgery in an ongoing pregnancy.
Preoperative and postoperative management of patients undergoing fetal surgical procedures.
Fetal Endotracheal Occlusion (FETO) procedure for congenital diaphragmatic hernia management.
Minimally invasive fetal interventions in the management of congenital diaphragmatic hernia and neural tube defects.
Open and minimally invasive treatment of neural tube defects.
Fetal interventions in for conditions approved by the institutional review board and FDA oversight. 
Neonatal management of gastroschisis, omphalocele, esophageal atresia, CDH, NTD, lung masses, sacrococcygeal teratoma and neck masses. 
Maternal-fetal anesthesia ethical considerations in the management of the fetus as a patient. 
List of Electives 
Pediatric/fetal echo
Pediatric surgery 
Fetal MRI
Neonatal intensive care unit (NICU)
Pediatric neurosurgery 
Rotation Schedules
Clinical – 12 months
Research – 9 months
Electives – 3 months