Master
Heading
Message from the Chair and Program Director
Media Component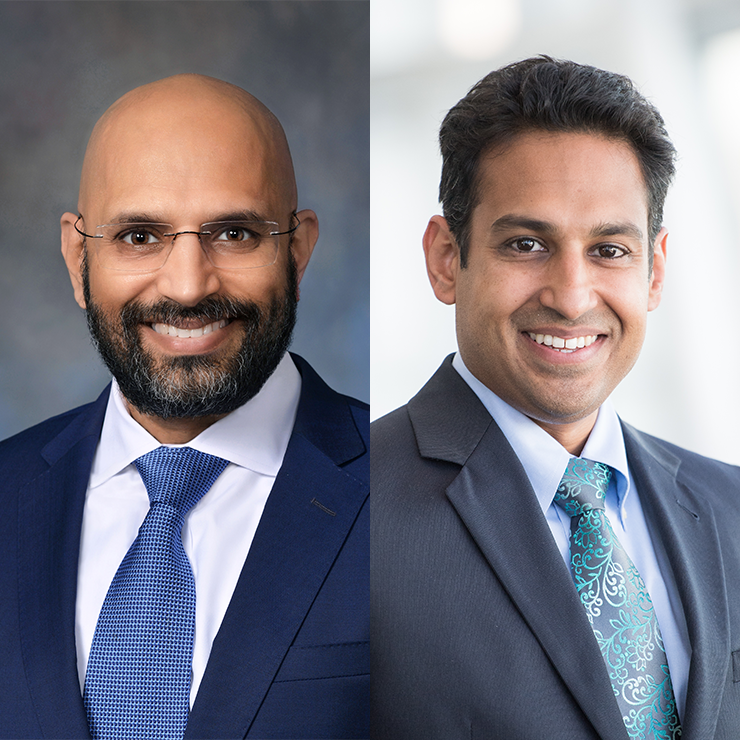 Content
Thank you for your interest in our Neurological Surgery Residency Program.
The Department of Neurosurgery at Baylor College of Medicine has a storied history in Houston. We are pleased to offer one of the most comprehensive experiences in neurosurgical education.
Our neurosurgery residency curriculum includes training at five prestigious medical centers in the Texas Medical Center including: Baylor St. Luke's Medical Center, Ben Taub Hospital, MD Anderson Cancer Center, Michael E. DeBakey Veterans Affairs Medical Center, and Texas Children's Hospital.
Over 6,000 cases are performed annually at our five affiliated training hospitals.
We accept three residents per year, and pride ourselves on developing these residents, over the seven years of our program, into skilled and confident neurosurgeons who continue to learn new aspects of neurosurgery throughout their careers and who contribute to the advancement of the field.
All of our residents are given the opportunity to participate in one year of research which has the opportunity to be funded by an R25 grant from the National Institutes of Health. The residency program has twice-weekly Grand Rounds conferences that include lectures from Baylor College of Medicine and external faculty. Case conferences are run by the residents at each hospital on a rotating basis.
We are committed to ensuring a comprehensive experience for all of our residents. With the breadth and depth of neurosurgical cases at our training centers, our residents graduate with confidence and ability, well positioned to advance to either academic or private practice.