Master
Media Component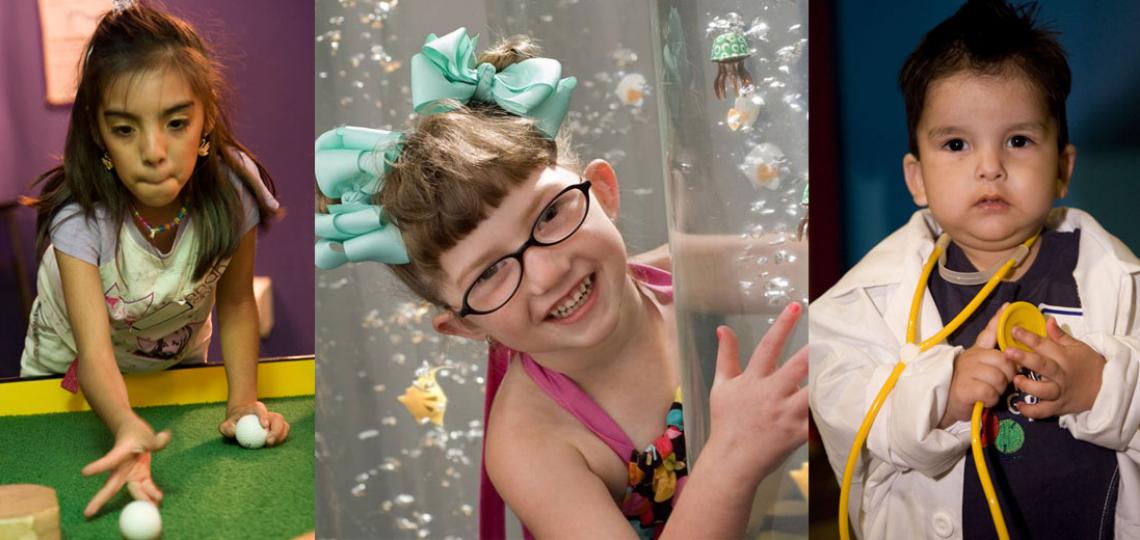 Heading
About Evenings With Genetics
Content
Evenings with Genetics is a seminar series about genetics and your family's health. This series offers the most current information on care and research for many genetic conditions and is open to the public.
Our goal is to highlight the advances in genetic research as well as encourage networking within our community.
The Evenings with Genetics seminars are sponsored by the Department of Molecular and Human Genetics at Baylor College of Medicine and Texas Children Hospital.
Content
Upcoming Webinars
Direct-to-Consumer (DTC) Genetic Testing: What you should know
Did you receive a Direct-to-Consumer (DTC) genetic testing kit this holiday season? DTC has become a lucrative business for the expanding number of companies that now offer such testing. We will discuss the merits and possible pitfalls of DTC genetic testing.
Presenter: Daniel Riconda, MS, CGC, associate professor of molecular and human genetics, program director the genetic counseling program in the School of Health Professions.
Jan. 26
Register now
Newborn Screening in Texas: When Every Minute Counts
Seminar for Health Professionals
Jan. 19
Find out more about this event
Race and Genetics: Perspectives on Precision Medicine
Moderator: Charmaine Royal, Ph.D., Professor of African & African American Studies, Biology, Global Health, and Family Medicine & Community Health, Duke University
Speakers: Clayton Yates, Ph.D., Professor, Department of Biology and Center for Cancer, Tuskegee University; Shawneequa Callier, MS, JD, Associate Professor, Department of Clinical Research and Leadership, George Washington University School of Medicine and Health Sciences
Feb. 9
Register now
Race and Genetics: Perspectives on Precision Medicine
Speakers: Rick Kittles, Ph.D.,  Professor and Director, Division of Health Equities, Department of Population Sciences, City of Hope; Charmita Hughes Halbert, Ph.D., Professor, Department of Psychiatry and Behavioral Sciences, Medical University of South Carolina; J. Hoxi Jones, Patient Advocate
Feb. 16
Register now
Race and Genetics: Perspectives on Precision Medicine
Feb. 23
Register now
From Stress to Strength
The From Stress to Strength program is planned for parents of a child, teen or young adult with intellectual and developmental disabilities or autism spectrum disorder. This Zoom series offers techniques to lower stress, depression and anxiety. Health professionals and graduate students from Baylor College of Medicine, Texas Children's Hospital, the University of Texas-Rio Grande Valley and parent leaders will guide this program. Read more about this year's program.
Feb. 3, 10, 17 and 24
Register now
Updates on Prenatal Testing
Seminar for Health Professionals
Feb. 25
Find out more about this event
Monogenetic Diabetes Mellitis
March 9
Register now
CRISPR and Ethical Considerations
March 23
Register now
Pharmacogenomics
April 13
Register now
Achondroplasia
April 27
Register now
Renal Disorders
May 11
Register Now
COVID-19 Guidance
The Autism Center at Texas Children's maintains a monthly newsletter. The subject of the March 2020 newsletter is how to talk to your children about COVID-19 and it also gives tips on managing stress and anxiety during this difficult time.
Sign up to receive the Autism Center at Texas Children's monthly newsletter.