Master
Media Component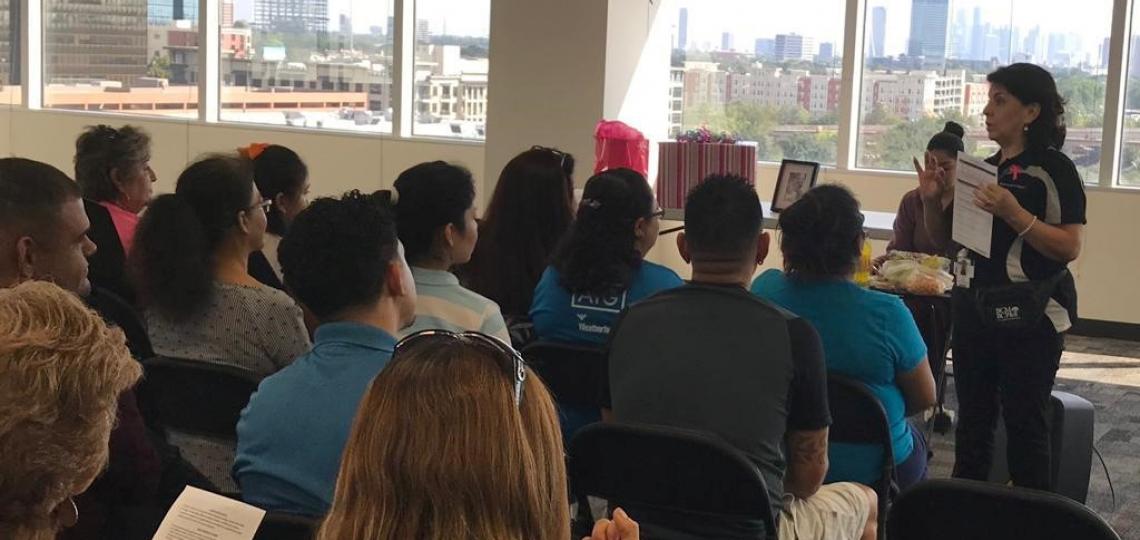 Content
Breast cancer may be detected early with regular screening. Screening can prevent breast cancer by finding abnormal changes in the cells or cancerous tumors of the breast to be treated before they spread to other parts of the body. When breast cancer is detected early, it can be cured at higher rates and less often requires chemotherapy. Please visit the American Cancer Society website for additional information on breast cancer screening exams and breast cancer screening guidelines.
Heading
Breast Self-Awareness
Content
Women should take notice of changes in their breasts by doing breast self-awareness. According to the American Cancer Society, women can check for changes in color and shape in their breasts after their menstrual cycle monthly. The BSA involves a woman to feel around each breast and under their arms for any abnormal changes that may be present. Although BSA has a small contribution to finding out if a woman has breast cancer, it is one method for women to be aware of how their breasts look or feel, and for these women to identify any differences that have occurred over time to their doctor.
Content
A mammogram is a low-dose x-ray that allows doctors, called radiologists, to look for breast tissue changes. A mammogram uses a machine designed to look only at breast tissue. Since x-rays do not go through tissue easily, the machine has two plates that compress or flatten the breast to spread the tissue apart. This gives a better picture, and less radiation is used.
Large, printed sheets of film usually captured mammogram images in the past. Today, digital mammograms are much more common. The technician records digital images and saves them as files on a computer. There is a new type of mammogram, Three-dimensional (3D) mammograms also known as breast tomosynthesis or digital breast tomosynthesis. For more information about DBT, visit the American Cancer Society's page.
Heading
Patient Education
Content
Point-of-Care Breast Cancer Screening Videos
These videos were developed by the Community Network for Cancer Prevention to educate patients about breast cancer screening and to improve screening rates. They also help increase patient knowledge and improve doctor and patient communication about breast cancer screening. Each video is culturally and linguistically appropriate for Black or African American, non-Hispanic White, Hispanic, and Vietnamese women.
Patients receiving care at community clinics who are past due for mammograms are asked to view a brief educational video about breast cancer screening in English, Spanish, or Vietnamese before visiting with their physician. During their doctor's visit, the patient is asked to select the video she prefers to watch. Her selection is recorded by the nursing staff in the electronic medical record.
The Point-of-Care Screening videos can be viewed on our Online Health Library under the "Breast Cancer" tab.