Master
Media Component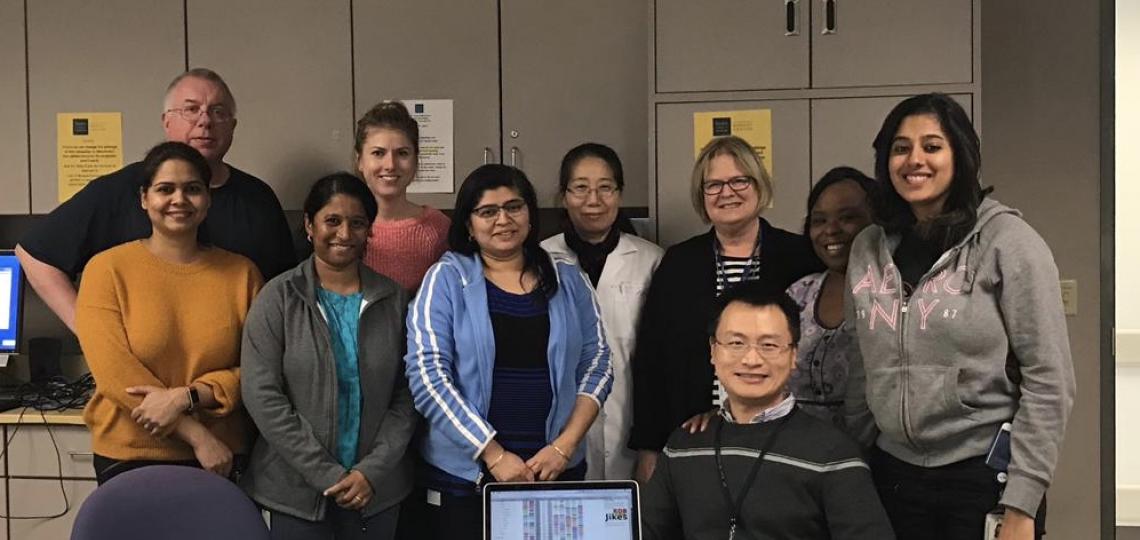 Content
The Schiff-Osborne laboratory is a team effort between Rachel Schiff, Ph.D., a molecular biologist and translational research scientist, and C. Kent Osborne, M.D., a clinical scientist and cell biologist. The translational research program in the Schiff-Osborne lab, in close collaboration with clinicians, pathologists, bioinformaticians, and other leading experts in breast cancer, is primarily focused on the estrogen receptor (ER) and the HER2 signaling pathways in breast cancer. The major objectives of this research group are to explore the key oncogenic/signaling networks, develop biomarkers to design tailored targeted therapies, and identify the mechanisms responsible for resistance against targeted treatments.
The Schiff-Osborne lab has pioneered the development of a diverse and unique panel of clinically relevant well-characterized preclinical in vitro and in vivo models of targeted therapy resistance and metastasis, including the clinically effective CDK4/6 inhibitors. This rich and diverse panel of resistant models, reflecting the clinical heterogeneity of breast cancer, is a valuable resource for exploring new resistance mechanisms, nominating new therapeutic targets, and identifying the druggable candidates.

This research has already identified multiple novel molecular mechanisms involved in endocrine and anti-HER2 therapy resistance and effective drug combinations to overcome it, several of which have been translated to clinic. Utilizing their preclinical models, as well as via clinical trials, interrogation of clinical biospecimens, and by integrative bioinformatic strategies and high-throughput functional validation studies, the Schiff-Osborne lab continues to discover novel mechanisms of resistance, develop predictive biomarkers, and design tailored targeted therapies, which continue to be translated to the clinic.

The collaborative efforts of integrative bioinformatics and functional genomics studies are led by Xiaoyong Fu, Ph.D., a molecular and cellular biologist proficient in bioinformatics data integration, and his group. Together, the ultimate goal is to develop and translate to the clinic better drug combinations, and tailored and less toxic therapeutic strategies guided by the molecular and biologic characteristics of each tumor and its potential mechanisms of resistance that will lead to significant improvement in patient outcome.
We are working to:
Investigate the genomic and epigenomic regulation of ER in hormone therapy resistance and metastasis, with a particular focus on co-regulators of ER and pioneer factors.
Identify the mechanisms of resistance to CDK4/6 inhibitors and develop biomarkers.
Determine the mechanisms by which receptor tyrosine and serine/ threonine kinases cause resistance to endocrine therapies and develop therapies to overcome resistance.
Characterize ER-positive and HER2-positive breast cancer molecular profiles using clinical specimens and develop multifactorial predictive biomarkers to stratify patients for tailored targeted therapies as well as treatment de-escalation.
Determine mechanisms of resistance to HER2-targeted therapies and design effective treatment regimens and drug combinations to overcome resistance.
Delineate the role of circulating tumor cell (CTC) and CTC clusters in breast cancer metastasis and therapy resistance.