Master
Media Component
Content
Our lab has demonstrated that, surprisingly, children increase their standardized BMI at a faster rate during summer compared to the school year. We are interested in using the school summer paradigm as a method to identify novel determinants of childhood obesity and to develop innovative interventions for the prevention of obesity in children.
Our current research focuses on the influence of the school year and summer environment on children's sleep and biological rhythms (e.g., circadian and circannual rhythms) and the influence of these factors on the seasonal variation of children's growth and development of obesity.
Heading
Primary Investigator
Content
Dr. Moreno's research interests: children's sleep, circadian rhythms, growth, and weight gain during the year.
View Bio
Heading
USDA/ARS Children's Nutrition Research Center
Content
The Moreno Lab is part of the USDA/ARS Children's Nutrition Research Center which houses laboratories, state-of-the-art equipment, a greenhouse, observation labs, research volunteer accommodations, a metabolic kitchen, and an elite group of research scientists.
Visit the CNRC
Media Component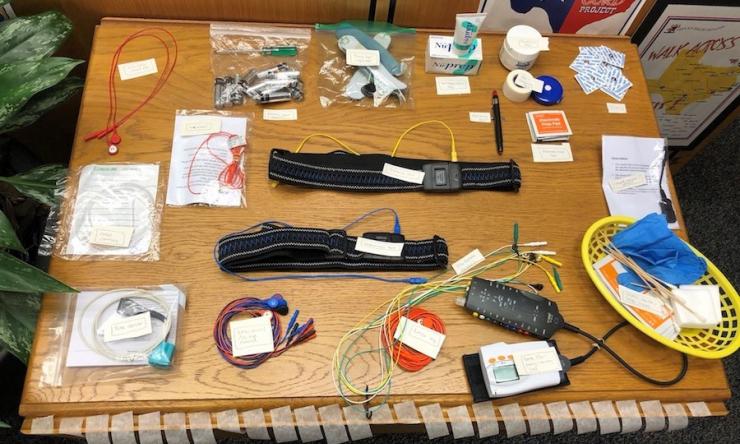 Heading
Circadian Rhythms and Sleep Assessment
Content
We have expertise and resources to estimate children's circadian phase with actigraphy as well as salivary melatonin levels which are assessed in dedicated space within the Metabolic Research Unit under dim light conditions. We also have the capability to assess sleep using actigraphy and polysomnography. View more information: Metabolism Research Unit, Body Composition, Energy Metabolism
Content
Our research projects and studies result in publications in PubMed and other scientific journals. 
View Publications
Content
View information on education and training opportunities offered in the Moreno's Lab.
View Opportunities
Content
Moreno Lab
Children's Nutrition Research Center
1100 Bates Ave.
Houston, TX 77030
Email: palcic@bcm.edu
Phone: (713) 798-7069