Master
Media Component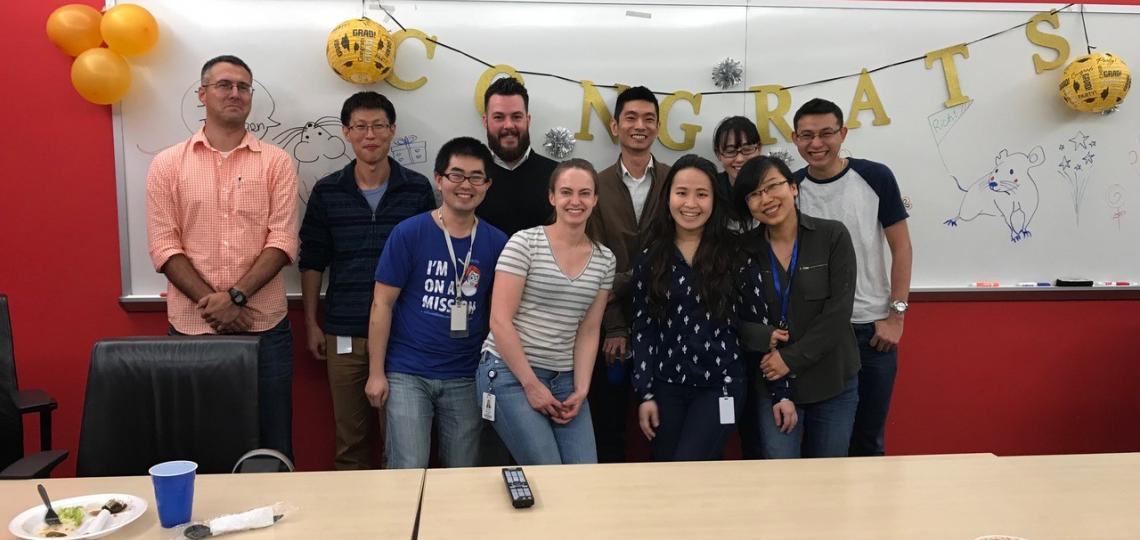 Heading
Congratulations Rich Chapple
Content
April 27, 2018 - The lab celebrated Rich's success on defending your dissertation and becoming Dr. Chapple!
Content
June 27, 2019 - Tianyuan Hu's paper on the role of Bmi1 in hematopoietic stem cell niche was published in Stem Cell Reports! View paper.
June 10, 2019 - A graduate student in the Developmental Biology program Jonathan Tiessen joined the lab. Welcome Jon!
Feb. 1, 2018 - Rich Chapple's paper describing how estrogen activates the unfolded protein response in hematopoietic stem cells was published in eLife! View paper
May 8, 2018: Xiangguo Shi's paper on multiplex CRISPR editing of hematopoietic stem cells to model myeloid malignancies was published in Experimental Hematology! View paper.
May 30, 2018: Rich Chapple and Nina (Yu-jung) Tseng's paper on lineage tracing of hematopoietic stem cells was published in Blood Advances! View paper.