Master
Media Component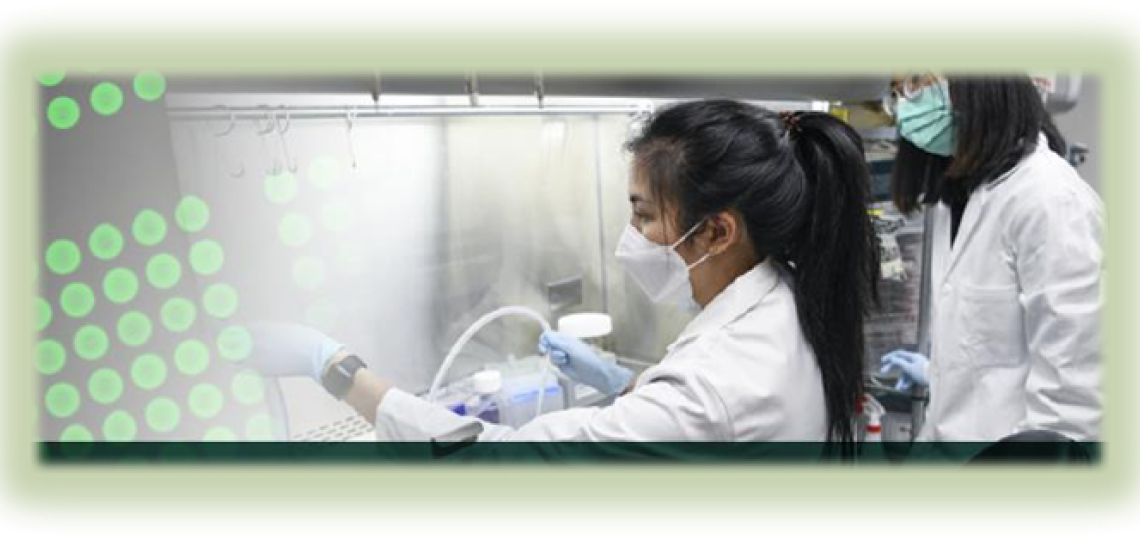 Heading
Baylor College of Medicine Biotechnology Research Incubator for Teachers and Students (BCM-BRITE)
Content
Grant winner: 
BCM-BRITE was awarded a $50,000 grant (2022-2024) by Huffington Foundation through Department of Education, Innovation, and Technology
"Progress in science depends on new techniques, new discoveries and new ideas, probably in that order" - Sydney Brenner, Nobel Prize in Physiology or Medicine 2002
Biotechnology has revolutionized diagnostics and therapeutics, and saved numerous lives as humankind faces challenges and threats by diseases, such as cancer, Ebola, and SARS COV-2.
STEMM (Science Technology Engineering, Mathematics, and Medicine) education, incorporated into and aided by real-world experience, illustrates the beauty of what is possible in science and technology, and prepares students for futures in STEMM fields. 
Teachers have significant influence on a student's success in life. In STEMM education, teachers foster critical-thinking and problem-solving skills and spark a student's passion and potential for science and innovation.
Baylor College of Medicine (BCM) is in the forefront of major biomedical and technology advances, including significant contributions to sequencing the human genome, exploring the human microbiome, and research and development of COVID-19 vaccines and treatments. 
The Advanced Technology Cores are central to BCM's research enterprise. The ATCs offer high-end instrumentation and specialized technologies for research needs, expand research capabilities, and create unlimited research opportunities. The ATCs include twenty-six distinguished laboratories that span from Genomics to Proteomics, Gene Editing, Bioengineering, CryoEM, MRI imaging, Macromolecular X-Ray Crystallography, and Integrated Microscopy. 
The Department of Education, Innovation, and Technology anchors education as a discipline with an academic focus on the science of teaching and learning.
 
BCM-BRITE takes advantages of the cutting-edge technologies, advanced biomedical research programs, and education resources to provide real-world STEMM experiences and cultivate passion and motivation in science and technology in the young generation. 
BCM-BRITE Biotechnology Education program provides exciting biotechnology research opportunities for teachers and students.
BCM-BRITE engages passionate scientist educators and STEMM specialists to help teachers translate real-world experience into classroom lessons.
Heading
BCM-BRITE Biotechnology Research Workshop for Middle and High School Teachers
Content
BCM-BRITE 2023 Teacher's Training Workshop (July 10 - July 27, 2023) 
Application Open now through May 26. Accepted teachers will be notified by June 2.
Application Information Details (see flyer)
BCM-BRITE 2022 Teacher's Training Workshop (July 1 - July 15, 2022) 
Workshop Date: July 1- 15, 2022
Program Director
Shixia Huang, Ph.D.
Phone: (713) 798-8722
Email: shixiah@bcm.edu
Co-directors:
Katherine Harris, B.S.
Fred A Pereira, Ph.D.
Teachers foster critical-thinking and problem-based solving skills and ultimately have the power to unlock the student's passions for science and innovation in Science Technology Engineering, Mathematics, and Medicine (STEMM) education. In order to empower teachers to educate the next-generation thinkers and problem solvers in secondary school, we established the BCM-BRITE program to train science teachers in foundational scientific research approaches. In this program, the teachers are exposed to authentic, cutting-edge biotechnologies and mentored by research scientists and STEMM specialists to translate their workshop experiences into direct collaborative, problem-based learning classroom experiences for their students.
View More Details
Heading
BCM-BRITE 2022 High School Student Biotechnology Research Symposium
Content
Program Director and Symposium Chair:
Shixia Huang, Ph.D.
Email: Shixia.huang@bcm.edu  
Phone: (713) 798-8722
Symposium Co-Chair:
Crystal Shin, Ph.D.
Email: Crystal.Shin@bcm.edu 
Abstract submission deadline: Aug. 26, 2022
Symposium date: Sept. 24, 2022
Symposium Description:
BCM-BRITE Biotechnology Research High School Student Symposium is an opportunity for students to organize their research work into a structured abstract and present their research in a poster or PowerPoint format to their peers and mentors. 
Through participating in the symposium, high school students learn how to write a scientific abstract and make a poster or a PowerPoint presentation for conferences. The student symposium provides a platform for presentation, discussion, and scientific inquiry, stimulating students' interest in biotechnology and biomedical fields. 
The abstracts presented in 2022 are by high school students who conducted biotechnology research projects at Baylor College of Medicine, MD Anderson Cancer Center, Texas Southern University, and New York University. 
Acknowledgments
Department of Education, Innovation, & Technology
Advanced Technology Cores
Huffington Center of Aging
Baylor College of Medicine
Mentors and their centers and departments
View More Details
Heading
BCM-BRITE Biotechnology Education Collaboration with Community Colleges
Content
Collaborating with Lone Star College Biotechnology Institute (Dr. Daniel Kainer) for community college students -- biotechnology education including lectures, advance technology field trips, and internship. 
Content
Program Director
Shixia Huang, Ph.D.
Phone: (713) 798-8722
Email: shixia.huang@bcm.edu
Acknowledgments
Funded by Department of Education, Innovation, and Technology
Supported by Advanced Technology Cores
Scientist mentors and STEMM specialists and their centers/departments Participating students and teachers and their schools
Volunteering students and staff