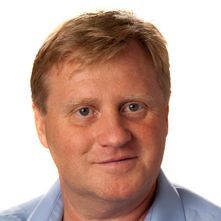 Email
Is this you?Log in to edit your profile.
Positions
Associate Professor

Department of Pathology & Immunology
Baylor College of Medicine
Houston, TX, US
Professional Statement
My laboratory is actively researching Clostridium difficile pathogenesis and we were the first to identify toxin B as the major virulence factor in human intestine. We also identified a novel innate host defense mechanism against microbial toxin and pioneered new therapeutic concepts which we termed "allosteric therapeutics".
My research has also played a central role in discovering novel glial cell functions in the gut.
Skills
Expert Omics review

NASA Human Research Roadmap for 2035 Mission to Mars.

Editorial Board

American Journal of Physiology (Gastroenterology & Hepatology).