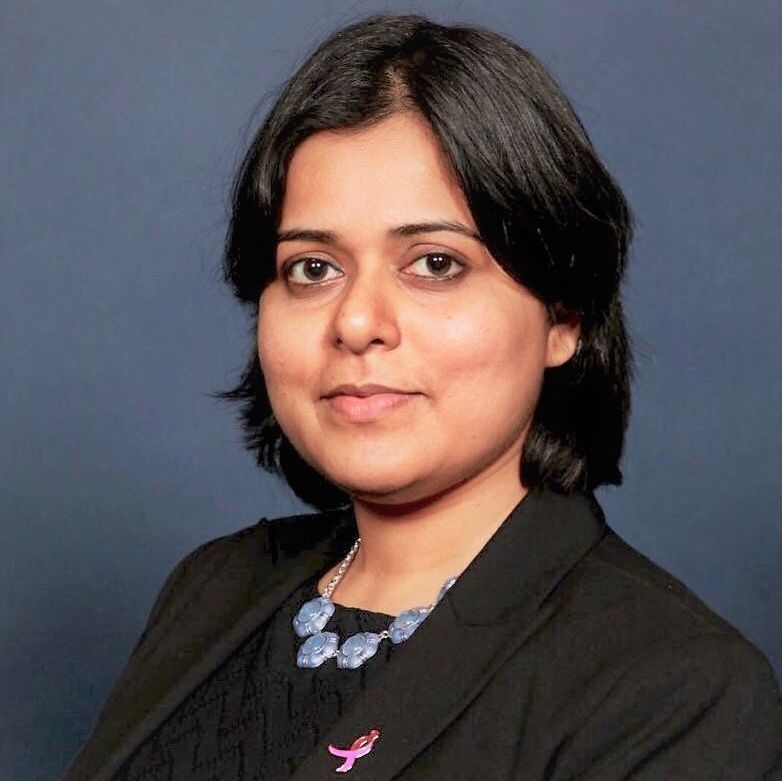 Email
Addresses
Lab

Baylor College of Medicine, 1 Baylor Plaza, BCM-Jewish Institute for Research

Room 645D,

Mail Stop: BCM600

Houston, Texas 77030

United States

(713) 798-4298
Websites
Is this you?Log in to edit your profile.
Positions
Assistant Professor

Department of Medicine
Baylor College of Medicine
Houston, TX
Education
PhD from Institute of Genomics & Integrative Biology

10/2014 - New Delhi, Delhi, India
Professional Interests
Cancer multi-omics analysis
Professional Statement
The primary goal of my research is to improve breast cancer diagnosis, treatment and survival by precision data science.
Breast cancer is a diverse and heterogeneous disease, hence one therapy will not be uniformly beneficial to all patients. To dissect the molecular level heterogeneity of these tumors, we employ multi-omics and big data analysis on patient's next generation sequencing data. We implement bioinformatics to understand the role of mutations, structural variations, gene expressions, copy number variations and genomic aberrations in promoting breast cancer.
In the past, we have shown role of DNA damage repair defects as a new class of endocrine treatment resistance driver. Exploring the cause and effect relationship further, we are trying to understanding the contribution of immune-checkpoint and other immune-tolerance factors in therapeutic resistant and advancement of estrogen-receptor positive disease. This warrants for integration of patient genome, transcriptome and metabolome with their clinical data.
Skills
Bioinformatics

NGS-data analysis

Cancer genomics

Immune-informatics

Transcriptomics